Counselor Education
Master's Program
Ranked by U.S. News and World Report as 12th among publics, 15th overall, the Counselor Education master's degree (M.Ed.) program is designed to effectively and efficiently meet the increasing demand for counselors in educational and community settings. Our primary focus is the rigorous study of education, psychology and counseling, and preparing students to work in schools and universities. Graduates of our program will be prepared to:
Pursue employment as academic advisers, career counselors and student affairs officials in colleges and universities
Pursue doctoral studies in counseling psychology or other related fields
Pursue certification as a Licensed Professional Counselor or School Counselor (with additional requirements / coursework).
Many required courses are offered during the day or every other year. We encourage students to enroll full-time to maximize their ability to immerse themselves in the academic and experiential learning experiences available while training.
An exciting part of our program is the applied work during practicum placements. We have developed relationships with local school districts and universities to ensure that our students have optimal opportunities to train for future work in academic settings.
Program Details
Semester Start: Fall, Summer
Deadline to Apply: January 10
GRE Required? No
Location: On Campus
Schedule: Full- or part-time allowed
Length of Program: 2 years
We are committed to counseling excellence through scholarship, self-reflection, collaboration and practical experience. We encourage leadership and advocacy in making system-level changes on campuses to promote success for students in today's schools.
Students and faculty work together in a learning community dedicated to advancing the field of counseling by adhering to the professional and ethical standards promoted by the American Counseling Association and American School Counselor Association. We foster the belief that learning continues beyond graduation through participation in research and membership in professional organizations.
The program has two concentrations of study: Higher Education Counseling & Student Affairs and School Counseling. Students in the School Counseling concentration are trained to become K-12 school counselors in public and private schools. Graduates with a Higher Education concentration work in a variety of student affairs roles in institutions of higher education.
Higher Education Counseling & Student Affairs
The Higher Education Counseling & Student Affairs concentration prepares graduates to enter the dynamic world of student affairs and higher education in a pluralistic society. Counselors in higher education settings can contribute to the academic, social and emotional growth of students across campus through many different roles. Examples of these roles for promoting intellectual and personal growth include but are not limited to:
Transition counselors in programs to help high school students prepare for college
Academic advisors for programs or colleges
Counselors in a college counseling center
Career counselors helping students explore the connection between education and the world
of work
Counselors or supervisors for residential life
Counselors in special retention programs through the dean's office
Teachers of first year seminars to facilitate first year students' transitions
Instructors in community colleges
Counselors for international students
Counselors in study abroad programs
Internship coordinators to facilitate matching students with internships
Counselors for services for students with disabilities
Educators to promote activities and seminars to promote student adjustment and growth
Counselors in student judicial services
Diversity advocates and consultants
Orientation coordinators
Program specialists to address issues facing college students including topics such as relationships, substance abuse, and sexuality
Our students gain an understanding of human development that informs their interventions for both students who are emerging adults or non-traditional students. We also provide students with the awareness, knowledge, and skills for understanding dynamics of multiculturalism to work with administrative systems, small groups, and individuals to foster an environment that embraces diversity. Students will gain skills in both prevention and intervention to reach the vast number of students on a college campus. They will examine their role as a consultant and evaluator of services. While studying at UT, our students have employment and practicum placements at UT. Historically our students do practicum in other colleges in the metropolitan area including Austin Community College, St. Edward's University, Texas State University, and Huston-Tillotson University.
For many of the roles in higher education, neither licensure nor certification is required. We encourage our graduates to pursue licensure as a Licensed Professional Counselor (see "Licensure" section below for more information). Professional identity is maintained through association with professional organizations such as American Counselor Association, American College Counseling Association, and the American College Personnel Association.
Educational Psychology is not accepting master's program applications to the School Counseling concentration for fall 2024.
Counselor Education students in the School Counseling concentration meet the course requirements for applying to become certified school counselors in the State of Texas. The requirements for program completion as outlined by the Texas Administrative Code Chapter 228 have informed the program's graduate course work. In the past five years, 100% of our school counseling graduates passed the TExES school counseling certification exam.
Students in the School Counseling concentration learn about their role as a leader within a data-driven comprehensive, developmental school counselor program as supported by the Texas Model for Comprehensive School Counseling Programs and the ASCA National Model®.
The School Counseling concentration provides students with the highly specialized knowledge and skills required for placements as school counselors in public or private elementary, middle, or high school settings. Preparation is designed to enable students to deliver counseling services to schools and their extended communities. Students are trained to apply principles of learning, human development, counseling, research, and measurement within the schools in order to serve the educational, personal, social, and career development of culturally diverse students in schools.
Graduates of the School Counseling program are able to:
Apply broad base of learner-centered knowledge to promote the educational, personal, social, and career development of students
Participate in the development of a campus that promotes learners' knowledge, skills, motivation, and personal growth, based on the Texas Model for Comprehensive School Counseling Programs
Promote academic success for all learners by acknowledging, respecting, and responding to diversity
Teaching experience is not required for admission to, or completion of, the School Counseling program, but is highly encouraged. Working towards a teacher certificate or as a teacher while completing the program can be difficult to manage for full-time students, as many required courses are offered during the day. Most students work as teachers before entering the program, and others complete this requirement after finishing the program. See "Licensure" section below for more information about School Counselor Certification.
Applicants should clearly indicate in their Statement of Purpose the type of setting in which they plan to work. If experience as a teacher will be necessary and the applicant does not have teaching experience, the applicant should clearly indicate in the Statement of Purpose how the applicant plans to acquire that experience.
The Counselor Education program, in which the School Counseling concentration is offered, is housed in the Department of Educational Psychology. The department has consistently been ranked in the top 10 Educational Psychology programs by U.S. News and World Report; as of 2019, the department is ranked 5th in the nation.
Required coursework for previous and subsequent years may vary. Current students should always defer to their Program of Work for course requirements and consult with their faculty advisor / Graduate Advisor for any needed clarifications.
The Counselor Education program in the Department of Educational Psychology offers two concentrations: Higher Education Counseling and School Counseling. Both concentrations require courses in the history of counseling, modalities, and skills of counseling, career development, human development, assessment, research, and multicultural competence. The curriculum consists of coursework and practicum experiences for counseling in educational settings. Workshops and informal seminars are provided along with the more structured curriculum for student and faculty professional growth.
Core Counseling Coursework (45 credit hours)
EDP 384C.2 Theories In Counseling
EDP 385C.5 Professional Orientation & Ethics in Counseling
EDP 385C.6 Advanced Ethics & Professional Issues in Counseling
EDP 384C.8 Helping And Counseling Skills
EDP 384D Group Counseling
EDP 381C.4 Research Methodology For Practitioners
EDP 384C.18 Multicultural Counseling
EDP 382F.12 Dysfunction In Human Behavior and Social Organizations
EDP 384C.6 Career Development
EDP 382F.3 Life Span Development
EDP 383C.30 Developmental Psychopathology
EDP 384C Family & Couples Interventions
EDP 384C.14 Addiction Counseling
Assessment Course: EDP 383C.2 Overview Of Psychoeducational Assessment
Concentration Course: EDP 384C.4 School Counseling (for School Counseling Concentration students) OR EDP 385C.12 Seminar in Higher Education (for Higher Education Concentration students)
Supporting Coursework (6 credit hours)
Supporting work courses (2 courses, for a minimum of 6 hours). Supporting coursework may only be fulfilled by courses in the following domains. Course choices must be approved by the Counselor Education Program Director:
Out-of-department courses
Out-of-area courses (courses taken in the other program areas of EDP: Human Development, Culture and Learning Sciences, Quantitative Methods, or School Psychology programs)
Advanced Theory/Research Counseling Courses: advanced theory or intervention courses outside of the scope of skills required for counseling in academic settings. Examples:

Service delivery to a specific population or diagnosis (example: EDP 382G.2 Latinx Psychology; EDP 384C.24 Cognitive-Behavioral Therapy with Adults)
Service delivery in a setting other than academic counseling (example: EDP 384C.32 Integrated Behavioral Health).
A modality of psychotherapy not used in the school setting (example: EDP 384C Motivational Interviewing)
An advanced course for a topic covered generally in the counseling core (example: EDP 384C.28 Crisis Intervention in Schools)
Practica (9 credit hours)
EDP 384Q Practicum in Counseling
EDP 394E Internship in Counseling (2 semesters, for a minimum of 6 credit hours)
As Counselor Educators in the Educational Psychology Department at The University of Texas at Austin, we are committed to providing graduates with knowledge necessary to provide effective, evidence-based prevention and intervention services in academic settings in a diverse society. Our curriculum addresses the following components:
Developing a professional identity as a counselor and knowledge of the ethical mandates of the profession.
Developing the awareness, knowledge and skills essential for competence in multicultural counseling and program development in educational settings.
Utilizing a developmental perspective for applying evidence-based prevention and intervention programs on campuses.
Applying models of career assessment and development to ensure a link between the world of school and the world of work.
Understanding models of helping skills at multiple levels on a campus including wellness and prevention programming, counseling and consultation.
Developing group counseling skills to facilitate groups in the promotion of student success and social-emotional learning.
Understanding assessment principles to select, administer and interpret appropriate assessment strategies on campuses, as well as to interact with assessment professionals in the community.
Understanding principles guiding research and program evaluation in counselor education to enhance their ability to provide evidence-based services in schools and institutions of higher education.
Although NOT accredited by the Council for Accreditation of Counseling and Related Educational Programs (CACREP), the core competencies described above have been influenced by those developed by this Council.
The Counselor Education curriculum in Educational Psychology at The University of Texas at Austin meets the educational requirements for licensure as an LPC (Licensed Professional Counselor) and for certification as a School Counselor in the State of Texas.
As counselor educators, we place a high priority on the development of multicultural competence in our faculty and students. We stress the importance of developing personal awareness of one's own culture and one's biases which may stem from experiences in a society that has perpetuated inequities based on group membership.
We, therefore, provide training, experiences and practice that help all members of our learning community develop knowledge and skills to provide counseling that meets the needs of all of our clients. We support the American Counseling Association Ethics Code that states, "Counselors do not condone or engage in discrimination based on age, color, culture, disability, ethnic group, gender, race, religion, sexual orientation, marital status, or socioeconomic status" (ACA Ethics Code, A.2).
We recognize that becoming multiculturally competent is a life-long process and encourage our faculty and students to maintain a focus on cultural competence throughout their careers. We promote a commitment to addressing inequities within our educational settings and the educational systems in which our graduates will be working.
Counselor Education typically receives between 60 to 80 applications each year and invites about 25 students to interview, with the final class is comprised of 18 to 21 students divided evenly between the school counseling and higher education concentrations. Students will typically be notified that they are being invited to interview in the middle of March, with interviews held during late March or early April.
While visiting during interview day is strongly encouraged, telephone or Skype interviews are available for students unable to travel to UT. There is not a minimum GRE or GPA requirement, although students with weakness in this or any other area would need to show outstanding performance in other application criteria in order to be given serious consideration.
Selection of admitted students is based on multiple factors including GRE scores, undergraduate grades, letters of recommendation, personal statement, demonstrated research interest, apparent match between student goals and program goals, and of other characteristics including intellectual curiosity, tenacity, open-mindedness, interpersonal sensitivity, and integrity.
Licensure & Certifications
Licensed Professional Counselor (LPC) Certification
Students entering the Counselor Education program in the 2021 academic year will complete a minimum of 60 hours of graduate course work making them eligible for the Master's of Education (M.Ed.) in Educational Psychology with a specialization in Counselor Education. Students interested in pursuing licensure as a Licensed Professional Counselor (LPC) in Texas may apply for an initial LPC license, and take the National Counselor Exam and the Texas Jurisprudence Exam. With a passing score on both exams, an initial license is issued by the State of Texas, after which the applicant must complete 3000 clock-hours of supervised post-graduate counseling internship under the supervision of a board-approved supervisor.
For additional information about the requirements to become a Licensed Professional Counselor, please consult the Texas State Board's website.
School Counselor Certification
Counselor Education students in the School Counseling concentration meet the course requirements for applying to become certified school counselors in the State of Texas.
Note: in the State of Texas, two years of teaching experience is required to apply for school counselor certification. This requires a minimum of 2 years full-time work as instructor of record in a public, charter, or regionally-accredited program.
Applicants seeking further clarification of the state requirements for teaching experience for school counselors are encouraged to consult the Texas Administrative Code, Chapter 239.20, which details state requirements for certifying school counselors. For information about how to become a certified teacher in Texas, please consult the Texas Education Agency's website.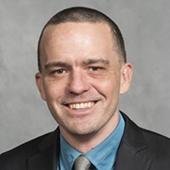 ---
---
Request Information
Tell us a bit about yourself and what programs you are interested in. We'll be in touch with information soon!
---