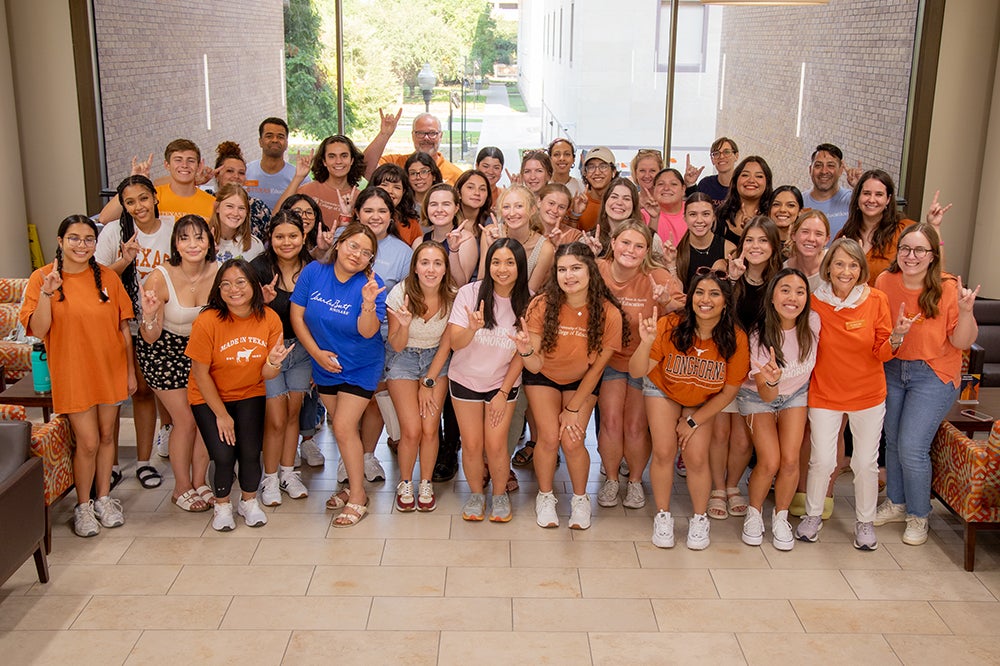 A special group of undergraduate students known as Scholars of Distinction are pursuing their education in the College of Education. These scholars exemplify not only outstanding academic prowess but also remarkable leadership skills. Representing all grade levels from incoming freshmen to graduating seniors, these students are innovators and changemakers.
Thanks to organizations like the Charles Butt Foundation and the generosity of our donors, the Scholars of Distinction, comprised of Charles Butt Scholars, Dean's Promising Scholars and Forty Acres Scholars, receive the precious resources they need to pursue their passions.
The recipients of the Charles Butt Scholarship for Aspiring Teachers have received training and development opportunities as well as the mentorship and support of a statewide network for future educators since 2018. Beginning with an inaugural cohort of 14 scholars, there are now 53 Charles Butt Scholars who receive $8,000 each year as they pursue their undergraduate studies. These scholars exemplify leadership and dedication and are determined to change the education landscape for the better.
Each of the Dean's Promising Scholars, who represent the embodiment of promise and potential, have received $12,000 to apply towards their education. Made up of 20 of the finest Texas Education students, members of the fifth cohort of promising scholars were recognized for their determination to go out and change the world.
While the Forty Acres scholars are the smallest group with seven current undergraduates, each has received a full-ride scholarship to pursue their educational goals in the College of Education. These students are a testament to what determination and talent can achieve and are the embodiment of the college's values.
Congratulations to all our Scholars of Distinction!
To learn more about undergraduate scholarship opportunities in the College of Education, contact Scholarship Coordinator Jessica Amaral or visit our scholarship webpage.