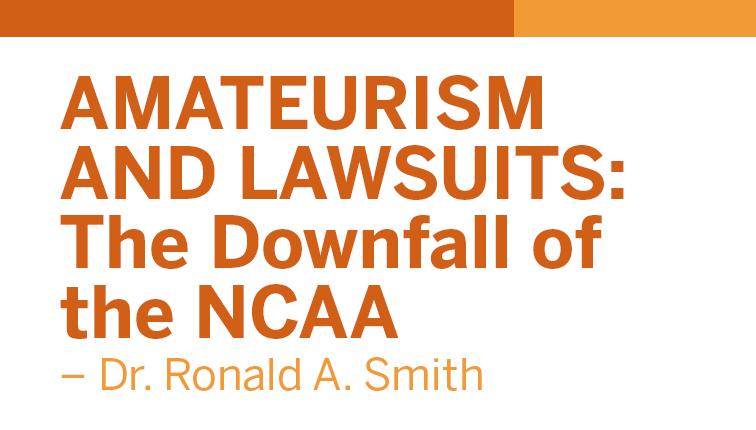 Amateurism and Lawsuits: The Downfall of the NCAA
Date
Oct 06, 2022 - Oct 06, 2022
Location
Connally Ballroom, UT Alumni Center
Time
1:30 pm - 1:30 pm (CST)
Description
Join us for the upcoming Clyde Rabb Littlefield Lecture that will tackle the changing definition of amateurism and the surrounding controversy and legal struggle over the new name, image, and likeness (NIL) opportunities for college athletes.
In his lecture, Dr. Ronald A. Smith, distinguished historian of collegiate sports, will explore this topic and discuss his recent book The Myth of the Amateur: A History of College Athletic Scholarships. Dr. Smith wrote an amicus brief for the US Supreme Court that was quoted extensively in the Court's recent decision. Professor and lawyer Thomas M. Hunt will join Smith for the Q&A section that will follow the lecture.
No registration required.
---