Programs
Undergraduate students can major in special education that leads to a recommendation for teacher certification in special education (EC-12) and general education (EC-6). Students learn the foundations of teaching and supporting children with mild to severe disabilities. Our master's and doctoral programs inspire students as advocates for special education. Our students engage in coursework led by experts in the field, and innovative research aimed at improving the lives of individuals with disabilities.
Graduate Programs
Undergraduate Program
Special Education Undergraduate Studies
Graduates with a background in special education are in high demand by elementary and secondary schools.
Contacts
Alicia Zapata
Graduate Program Administrator
Terry Falcomata
Graduate Advisor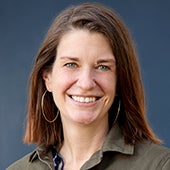 Katie Tackett
Undergraduate Advisor