Undergraduate Studies
Department of Special Education
The College of Education offers an All-Level Special Education major that may lead to a recommendation for teacher certification in both general education (EC-6) and special education (EC-12). This major is a 5-semester program that includes coursework, field experiences, and student teaching.
Graduates with a background in special education are in high demand by elementary and secondary schools. Our program offers training from highly ranked faculty who share their knowledge of effective interventions and education of a diverse group of students with or without disabilities. You will graduate with over 1500 hours of valuable teaching experience and will be ready to enter the classroom.
The undergraduate coursework in Special Education has a focus on teaching practices and learning interventions for students with a wide range of disabilities, and who come from socially and linguistically diverse populations.
The college also offers undergraduate degrees that prepare you to work with children with disabilities outside of the classroom. The Youth and Community Studies major contains a concentration in special populations, which provides an overview of communication disorders, increasing cultural awareness, and developing systems for individuals with disabilities.
Graduates of this program have flexible career options and can pursue careers in social work, counseling, youth development programs, and more.
| | |
| --- | --- |
| Associate Professor | Associate Professor |
| Assistant Professor | Adjunct Associate Professor |
| Assistant Professor | Associate Professor |
| Assistant Professor of Practice | Assistant Professor |
| Associate Professor of Practice, Undergraduate Advisor | Associate Professor |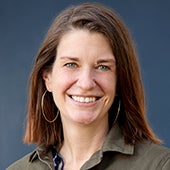 Undergraduate Advisor
Kathryn Tackett
---
---
Contact Information
Main Office
George I. Sánchez Building
3rd Floor, Room 3.708
Phone: (512) 471-4161