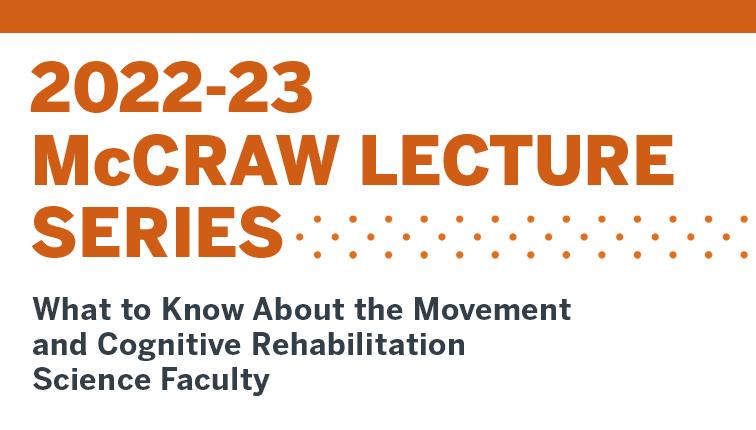 What to Know About the Movement and Cognitive Rehabilitation Science Faculty
Date
Jan 27, 2023 - Jan 27, 2023
Description
Join the Movement and Cognitive Rehabilitation Science faculty for in-depth discussion around their current research, goals and unique contributions to the department's operations and success.
This is the second in a series of McCraw Lectures aimed at fostering a stronger sense of connection, community and collaboration across the Department of Kinesiology and Health Education's graduate programs.
Faculty Panelists: Owen Beck, Pam Buchanan, Brian Farr, Michael Freedberg, Lisa Griffin, Katelyn Hatfield, Hao-Yuan Hsiao, Sara Hussain, Esbelle Jowers, Kelvin Phan and Safeer Siddicky.
---