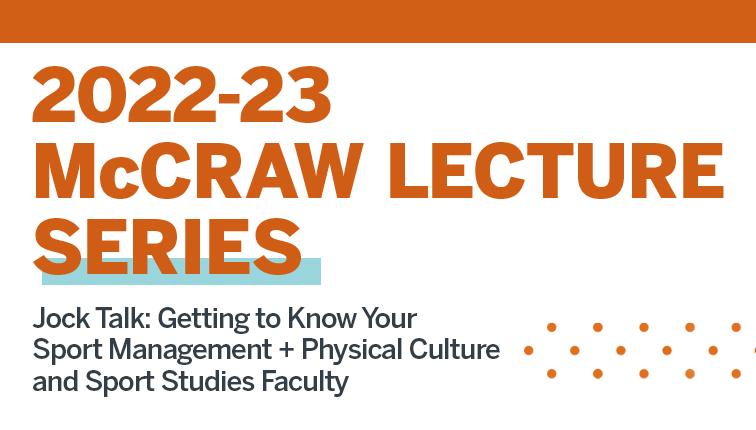 Jock Talk: Getting to Know Your Sport Management + Physical Culture and Sport Studies Faculty
Date
Nov 18, 2022 - Nov 18, 2022
Description
Join the Sport Management and Physical Culture and Sport Studies faculty for an in-depth discussion around their research, goals and unique contributions to their department's operations and success.
This is the first in a series of McCraw Lectures aimed at fostering a stronger sense of connection, community and collaboration across the Department of Kinesiology and Health Education's graduate programs. We will continue this series in the spring with the other program areas.
Faculty Panelists: Kim Beckwith, Matt Bowers, Erik Gnagy, Tommy Hunt, Darren Kelly, Brian Mills, Tolga Ozyurtcu, Aquasia Shaw, Emily Sparvero and Jan Todd.
---