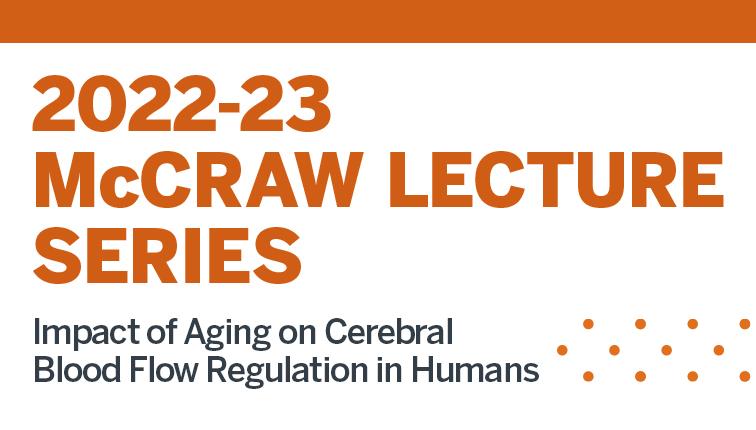 Impact of Aging on Cerebral Blood Flow Regulation in Humans
Date
Oct 28, 2022 - Oct 28, 2022
Description
The McCraw Lecture Series brings Jill Barnes, Ph.D., associate professor in the Department of Kinesiology at the University of Wisconsin Madison for her talk, "Impact of Aging on Cerebral Blood Flow Regulation in Humans."
Barnes' primary line of research is to understand the effect of aging on the structure and function of the blood vessels in humans and how this relates to the risk of cardiovascular disease and dementia. Read her full bio to learn more about her research, background and more.
About the McCraw Lecture Series
Named after the late Dr. Lynn W. McCraw, the McCraw Lecture Series invites distinguished professors and researchers to discuss emerging trends and topics in health and how it relates to science, culture, society and more.
---