Baker Harrell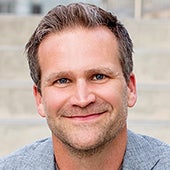 Title
Distinguished Community Contributor Inductee
Biography
Founder and Former CEO
It's Time Texas
Dr. Baker Harrell is a serial social entrepreneur, founding and leading multiple nonprofit organizations over his 15-year career in the social services sector. During his tenure, Dr. Harrell raised and managed more than $35 million in funding, much of it for It's Time Texas, the statewide public health nonprofit organization that he founded in 2014 and for which he served as CEO until 2019.
Since its founding, It's Time Texas has become a recognized leader of the movement to establish a culture of health in the Lone Star State. Dr. Harrell has been recognized for his contributions with the Texas Health Champion Award by Live Smart Texas and the University of Texas School of Public Health – Michael and Susan Dell Center for Healthy Living (2014), the Best Practices Health and Fitness Award from the Texas Department of State Health Services (2007), and the Most Promising Initiative Award from the Centers for Disease Control and Prevention and the Robert Wood Johnson Foundation (2008).
Dr. Harrell earned an M.Ed. in Health Education (2003) and Ph.D. in Physical Culture and Sport Studies (2014) from the Department of Kinesiology & Health Education.