Christian Zúñiga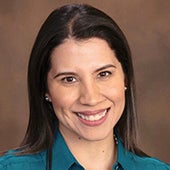 Title
Assistant Professor, The University of Texas-Rio Grande Valley
Education
Ph.D. in Curriculum and Instruction, 2015
Biography
I first arrived at UT in fall 2007 as a Master's student in Bilingual/Bicultural Education. Having been born and raised on the Texas border, I was interested in learning more about supporting bilingual development and ensuring equitable learning opportunities for language minority communities. My courses often included a mix of  Masters and Doctoral students and consistently offered opportunities for critical engagement with theoretical and empirical readings. I became fascinated with the research process and decided to stay at UT for my Ph.D.
As a doctoral student,  I appreciated that my courses were inter-disciplinary. Classmates included students from various program areas and this offered different perspectives on the topics we discussed. Also, professors supported learning environments that required engaging with seminal articles while at the same time exposing us to new trends and questions in our field. Of course, it is the people who ultimately make a program. The mentorship I received from my professors was invaluable as were the friendships created during my time at UT. These relationships opened up opportunities for collaboration that extend beyond graduate school.
Why UT?
As a teacher working with linguistically diverse populations in the era of accountability, I sometimes felt discouraged with the encroachment of the test on teaching and learning. After reading some of the work coming out of UT, which offered a critical perspective on high stakes testing and the learning experiences of minority communities, I knew that this would be a place where I could engage in important and productive conversations about education equity.
Life After UT
After UT, I accepted a visiting professorship at The University of Texas-Rio Grande Valley, one of the nation's largest Hispanic serving institutions. It was an opportunity to return to my community and contribute to the professional development of bilingual teachers working on the Texas border. Likewise, living on border serves as a daily reminder of the importance of my research as I explore the cultural and linguistic richness of the U.S. borderlands.
Advice for Students
You may come to grad school with a set agenda for what you want to study or it might take several semesters before you decide on a dissertation topic. Be open to change as your knowledge set and ability to discuss and engage with complex topics.