Past Executive Ed.D. Cohorts
Executive Ed.D. in Higher Education Leadership
2021 Testimonials
Linda Battles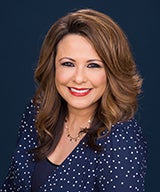 Regional Vice President for Western Governors University (WGU-South Region) and Chancellor of WGU Texas
The University of Texas at Austin's Executive Ed.D. in Higher Education Leadership Program was my first and only choice. I am a two-time graduate of UT, having earned my bachelor's degree in psychology and master's degree in public affairs. I have loved this university since I first visited the campus as a high school junior. In my high school senior yearbook, I was quoted, "I plan to go to UT Austin because it offers a quality education, and that's important to me."
I first heard about the executive Ed.D. program in 2019 when Dr. Victor Saenz invited me as a guest speaker to talk about higher education policy and the legislative process. For me, the most appealing aspect of the program is the embedded competencies of social justice, inclusion, and equity. I also like that the curriculum is practitioner-focused, offers a flexible schedule for working students, and is designed for completion in 30-36 months.
My research interests include expanding access and success in higher education, particularly for underserved populations. I am a strong advocate for high-quality, online competency-based education as a viable pathway to higher education, especially for adult learners who do not have the time or resources to attend a traditional brick-and-mortar institution.
Corey Benson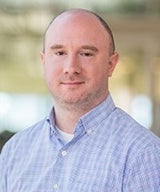 Dean of Students, University of Texas Permian Basin
Several years ago, Dr. Gage Paine gave me the advice, "There is no map. Turn toward challenge." A few years before that conversation, I heard her tell a crowd at a seminar, "Think of challenges not as insurmountable barriers, but as the moments of our greatest creativity." Applying to this program is my next turn toward the challenge, and, I hope, will enable me to embark on the moments of my own greatest creativity. Through the coursework and research as part of this program, I hope to become better prepared to serve as a senior student affairs officer.
I earned a master's degree in educational leadership and policy studies (2013) from The University of Texas at San Antonio, and a bachelor's degree in communication (2011) from University of Houston-Clear Lake. My research focuses on the prevention and response to sexual misconduct on college campuses and institutional betrayal trauma.
Ramon Blakley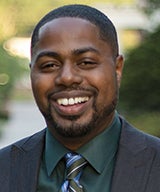 Director of Recruitment in the Office of Admissions at the University of Texas at Austin
When I accepted my position at UT Austin, I promised myself that I would begin pursuing a terminal degree once settled. The reality is that I had made that same promise to myself for over 18 years following the completion of my master's degree and never took action. However, the intersection of the global pandemic and the uniqueness of UT Austin Executive Ed.D. in Higher Education Leadership Program made this the right moment for me. This program is a family, and it is truly built for individuals like myself who have tremendous responsibilities both at work and home.
This is the first time I have had the cohort experience, and I can't say enough about its benefits to my success. Having this family of students who share my experiences and build me up throughout the program is one of the most significant components of this program. The other characteristic that stands out is our faculty; I have found my faculty to be extended family members. They genuinely care about my success and are willing to spend the time to talk through the concepts and theories they teach. They are not just a sage on the stage, but instead, they are in the experience with me, the student.
My personal goals are to continue to walk in my purpose of providing higher education opportunities and promise to students, emphasizing those historically marginalized in our society. My general interests involve the use of theoretical frameworks within the recruitment of African American males.
Ben Gibbs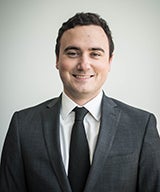 Special Assistant to the President, University of Dallas
I was initially interested in the Executive Ed.D. at the University of Texas at Austin because it is highly ranked and the program has an accelerated timeframe. As a current student, I appreciate these attributes, but I am persisting in the program and progressing academically because of the strength of the faculty and the support of my peers. I love the cohort model, and my peers are a constant source of motivation and balance. Moreover, the faculty are true scholar-practitioners who are both excellent educators and leaders in higher education, and also constantly willing to support students on an individual level. I have been blown away by their dedication to me and to this program.
My research interests deal primarily with presidential leadership, and I hope my research contributes to the growing conversation on higher education leadership in our ever-changing world. My research and coursework have certainly already informed my professional practice! I am not sure what the future holds for me career-wise, I would love to become a university leader, and I remain convinced that this program, with its students and faculty, can push me in the right direction.
Heather Rhodes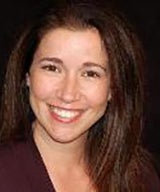 Dean of Business and Technology, San Jacinto College North
I decided to pursue a doctorate at the University of Texas – Austin because the cohort model and accelerated curriculum were extraordinarily attractive and met my personal and professional needs. The faculty is supportive and engaging. I am thrilled with the program and can apply what I learn to my work environment. In addition, my fellow cohort members bring a great diversity of the job and personal experiences and learning from each other makes this program extraordinarily rich and rewarding. I am not sure what is next for me, but a doctorate has been my goal for over fifteen years, and I am thrilled to have the chance to earn it from such a great institution.
2020 Testimonials
Araceli Lopez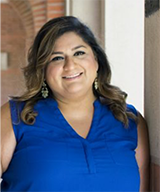 Associate Director of First-Year Programs, Student Success Initiatives, Rice University, Houston
Earning a terminal degree has been a part of my plans since I decided to pursue a career in higher education. In the midst of completing my tenth year in the field, I started to reflect on my career goals and decided it was time to pursue the next chapter. Coincidentally, a few days later my mentor forwarded me details to an information session for the Executive Ed.D. in Higher Education Leadership program. I RSVP'd and headed to their website for more information. I was looking for a program that was reputable, intentional about the curriculum, and designed for working professionals. The program appeared to be a match for what I wanted in a doctoral program. After just a few minutes in the information session, this proved to be true. I was immediately impressed with the program's format, course design, and content. It also fits my interests and aligned with my career advancement goals.
I cannot say enough about the faculty. They are phenomenal teachers and have been super supportive throughout these initial stages of the program. The cohort model was another plus. I was part of a cohort model for my masters and I really enjoyed the camaraderie and class dialogue. So, I was motivated to see this model implemented in the program. Developing fellowship within the cohort model has complemented our learning and progress. It is great to be a part of this journey with people who can help you work through some of the challenges that arise in and out of the classroom. I am grateful to be a part of a program that fosters one's success.
Paris Woods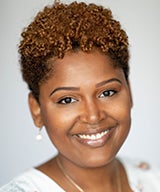 Managing Director, Harris County Promise Program. Houston
As a first-generation college graduate of Harvard University, I spent the early part of my career helping students from disadvantaged backgrounds gain access to highly selective educational opportunities. In 2013, I relocated to New Orleans to create a college persistence program for a charter school network and went on to co-found a nonprofit called College Beyond along with several colleagues. Through my work in New Orleans, I learned about the wide range of barriers that prevent low-income students from earning college degrees, and I have since worked to address the institutional policies and practices that drive student success. My research on effective institutional interventions lifted up the work of the University of Texas at Austin and the subsequent creation of the Executive Ed.D. program in Higher Education Leadership aligned with my interest in learning more from this institution.
In 2019, I relocated to Houston to serve as the founding Managing Director of Harris County Promise with Good Reason Houston. Given my newfound proximity to the campus, I was excited to apply for the doctoral program and join a cohort of peers working in higher education from throughout the state and beyond. I was especially excited to participate in an in-person cohort and appreciated that the program's schedule allowed me to balance my studies with my full-time professional work. Starting my doctoral work in the midst of a global pandemic has been quite an experience, but I appreciate the university's nimble adjustment to online learning and have still enjoyed getting to know my cohort-mates virtually. I look forward to researching effective interventions that expand higher educational opportunities for low-income students and students of color and learning from my scholar-practitioner colleagues and program instructors over the next few years (hopefully in person soon!).
Kristin Spindler
Director, Incubator CTX and Professor, Concordia University, Austin
Kristin Spindler became attracted to the Executive Ed.D. program at the University of Texas at Austin because of its focus on entrepreneurial leadership. With 20+ years of business and leadership experience, she strives to bring an innovative approach to higher education.
Currently, Spindler is a faculty member and Director of IncubatorCTX at Concordia University Texas where she teaches in the College of Business and Communication and helps entrepreneurs grow and scale their businesses. She also is a former board member of the Central Texas Angel Network (CTAN) and an active startup investor. Spindler has a keen interest in educational and humanitarian causes, particularly those which enable more female and minority entrepreneurs.
Spindler holds a BA from Duke University and an MBA from the University of Texas at Austin. Her doctoral research focuses on increasing female entrepreneurship through higher education.
Prior to transitioning to higher education, Spindler enjoyed a career in international banking and real estate. She was a Vice President and Credit Officer at Citigroup, New York. She then built her own real estate development company from a startup into a multi-million-dollar business. Spindler blends her financial expertise and project management skills for emerging businesses, leveraging her banking and entrepreneurship background.
2019 Testimonials
Fay Lee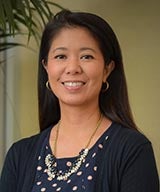 Professor of Education, Lone Star College-CyFair, Cypress, Texas
My interest in community college student transfer grew, so I decided to pursue further studies in order to deepen my knowledge and inform my practice. I'd read an article by Dr. Lauren Schudde on transfer issues in Texas. I realized that I was interested in her research and the work that UT Austin has been doing with community colleges through various ways (CCSSE, NISOD, etc.). I hope to conduct research that will help inform my current practice and eventually obtain a role in higher education leadership that would allow me to further opportunities for and make a broader impact on community college students and their goals in higher education.
Each course has stretched me intellectually, emotionally, and socially. My cohort members are a great influence to me. We have cried together, laughed together, and respectfully pushed back on many topics from our readings and conversations that organically arose in and out of class. I am privileged to be part of a great group of people that share the same goals, provide opportunities for all students at the post-secondary level, close gaps in various areas (demographic opportunities, social mobility, etc.), and the desire to see processes streamlined as well as accommodate to the incredibly diverse populations of students entering institutions of higher education today.
Yulanda McCarty-Harris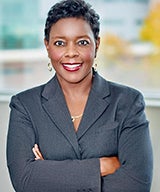 Director of Mission Critical Initiatives, Institute for Domestic Violence and Sexual Assault, Steve Hicks School of Social Work, The University of Texas at Austin
I am a first-generation Longhorn and earned my juris doctor degree from Southern Methodist University. I became interested in education policy beyond advocacy after working at  Cleveland State University in Cleveland, Ohio. I felt that there was a need for those who care about education to understand that policy is where the needle for positive change is moved. Advocacy work that changes policy is sustainable. I'm interested in administration and leadership. I knew, however, that in academia, a J.D. only has so much weight and to have the type of impact and influence I wanted to have, I needed a doctorate.
I learned about the Ed.D. from Associate Dean Richard Reddick, who has continued to be a mentor. My career aspirations are to become president of a small university or a community college.
I have valued the sense of community and support in the program and I love the cohort model. Everyone who comes into this program does so with the mentality that they need this degree and they know the sacrifices that it'll take to get it. They all have incredible strength and unbelievable work ethics and are awesome intellectually and as humans. We have an incredible community and we want each other to succeed.
Robert Rico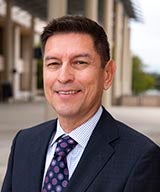 Lecturer, Department of Criminology
Restorative Justice Coordinator, Office of Inclusive Excellence, UT San Antonio
This is a really good program for working professions and UT is a really good school. You put both together and it's a win-win. I was really excited to find a program that worked with my schedule and the faculty and research here are great. My goal is to be in higher education leadership, and we recently took a leadership course that will help me reach my goal. I personally don't have experience with budgets, so the econ and finance course is really helpful to me. I also enjoy the cohort experience. We get along so well and help each other. Faculty here make me feel welcome. They are the key to our academic success. The cohort and faculty combined really matter.
Steven Zumarán
Development Officer, Our Lady of the Lake University
My institution's president spoke with me and asked if I ever thought about pursuing a doctorate. She said I had qualities that are crucial to a president's role of an institution. I am hoping to gain more knowledge on higher education finance and become more knowledgeable of how higher education is changing. I chose The University of Texas at Austin's program because it allowed me to work and still pursue an Ed.D. Also, the fact that the program was in person and taught with professionals in the field was enticing. I have enjoyed the classroom discussions the most. Learning in the cohort model has been extremely meaningful.