Executive Ed.D. in Higher Education Leadership
Doctoral Program
Empowering Equity-Minded and Entrepreneurial Leaders
The Executive Ed.D. is a doctoral program in Higher Education Leadership launched in 2019 explicitly designed for working professionals aspiring to high-level administrative and executive roles in higher education. We develop students who will lead dynamic organizations in an increasingly complex world. Our courses are taught by renowned faculty and higher education administrators with years of experience in advancing the values of equity, diversity, and inclusion. Courses are offered on the UT Austin campus, with some online components.
Register for our upcoming information session on October 26
Program Details
Semester Start: Summer
Deadline to Apply:
Priority: December 1
Official: January 15
GRE Required? No
Location: On Campus
Schedule: Full Time
Length of Program: 36 months, 57 hours
Practitioner-focused curriculum
Flexible schedule designed for current and aspiring executives
Real-world, real-time application
Cohort model: team collaboration, networking, shared learning
Designed for completion in 30-36 months
Face-to-face contact with renowned faculty, combined with eLearning
Key Competencies You Will Gain
Social justice, inclusion, and equity foundations
Assessment, evaluation, and research
Law, policy, and governance
Organization and human resources
Leadership
Student success and learning
Technology in education
This program starts in the summer semester only. You must select the "summer" semester in the ApplyTexas application. If you apply to the wrong semester or incorrect program track in the Educational Leadership and Policy department in the ApplyTexas application, you could be subject to additional application fees.
Important Notice
This program requires additional materials beyond the Graduate School Application, such as pre-requisites, program-specific documents or other information. Please make sure to check with the department/program in order to ensure you have submitted all required application materials on or before the deadline.
All graduate students are required to apply to the state application system ApplyTexas. We strongly encourage you to start this process well in advance of the deadline to allow us time to process your information. Learn more on our How to Apply page.
GRE test scores are not required and submitted test scores will not be considered.
A master's degree from an accredited U.S. institution, or proof of equivalent training at a foreign institution in education, the social sciences, or related field.

A statement of purpose that describes:

why you are interested in the Executive Ed.D. program at UT Austin;
how does an Executive Ed.D. support your career goals and aspirations during and after you complete your degree;
what type of research would you be interested in conducting for your treatise and which faculty member(s) you would like to work with; and
what personal experiences, achievements, and accomplishments, best reflect your strengths and fit for admission to the executive Ed.D. higher education leadership program.


Submission of a 4-6-page writing sample (e.g., master's thesis, published article, paper prepared for a professional conference, etc.) after you receive an acknowledgment email from the Graduate School. This email will also contain your UT EID and temporary password, as well as a link to the Online Admissions Status Check page. From this site, you will be given the opportunity to upload your essay.

Three letters of recommendation to be uploaded to https://utdirect.utexas.edu/ogs/forms/supp_docs.WBX

Professional: Please provide one recommendation from a recent or current direct supervisor. If you are unable to ask a recent or current direct supervisor for a recommendation, we advise you to select an indirect supervisor or a client for your recommendation. The Admissions Committee is looking for insights from an individual who has a superior knowledge of you as a professional and should speak to your work qualities and leadership potential.

Academic: Please provide one recommendation from a faculty member. If you are unable to ask a recent or current faculty member for a recommendation, we recommend asking an advisor for a recommendation. The Admissions Committee is looking for insights from an individual who has a superior knowledge of you as a student and should speak to your qualities and academic potential.

Employer support letter: Your employer's support while you work towards earning your Ed.D. is important. Ideally, the person you select should be a direct supervisor who acknowledges the time, energy, and discipline it will take to complete an executive program in 30 months in written form.
Comparing the PHEL Ed.D. and Ph.D. Qualifiers
| Key Qualifiers for | Exec Ed.D. | Ph.D. |
| --- | --- | --- |
| Fully employed | Yes | Depends |
| Full-time student | Yes | Depends |
| Part-time student | No | Depends |
| Ability to meet flexible schedule | Yes | No |
| Number of years in higher ed leadership role | 5-8 | 3-8 |
| Work in close relation to higher ed | Yes | Preferred |
| Degree increases potential for future leadership impact | Yes | Provides potential |
| Employer endorsement | Ideal/preferred | Not required |
| Diverse life skills and experiences | Yes | Yes |
| Social justice passion | Yes | Yes |
| Ability to demonstrate to emotional intelligence & self-awareness | Yes | Yes |
| Academic/Research aspirations | No | Yes |
| Practitioner aspirations | Yes | Provides the opportunity |
| Ability to complete prescribed curriculum (57 hours in 30 months) | Yes | No |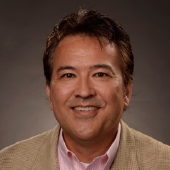 ---
---
Request Information
Tell us a bit about yourself and what programs you are interested in. We'll be in touch with information soon!
---