Movement and Cognitive Rehabilitation Science
Master's Program
The Movement and Cognitive Rehabilitation Science offer master's degrees that are structured around a broad science-based curriculum. Each program includes coursework that covers topics related to physical rehabilitation, human biomechanics, motor learning, and control.
We offer three master's degree programs:
Master of Science (M.S.) with Thesis (minimum of 30 credit hours);
Master of Science (M.S.) with Report (minimum of 33 credit hours);
Master of Education (M.Ed.) without Thesis or Report (minimum of 36 credit hours)
Students can choose to pursue an M.S., which focuses more on research with either a thesis or report.
Alternatively, students can pursue an M.Ed. which focuses on coursework. M.Ed. students will come out of the program ready to work in applied fields such as physical therapy, occupational therapy or teaching.
Each student will take a set of required courses and electives from within the department. Students will also have the opportunity to meet with their advisor to select supporting coursework from outside of the Kinesiology and Health Education Department.
Specific requirements for each master's degree program are outlined below. All organized graduate courses (i.e., not including Directed Research or Internship) must be taken for a letter grade. Courses taken outside of MCRS may be taken on a credit/no credit basis (with the adviser's approval), as allowed by the Graduate School (i.e., no more than 6 credit hours, or 20% of the hours on the Program of Work). All master's students, except for non-thesis masters students, must enroll in KIN 197/397 MCRS Graduate Seminar every fall and spring semester.
Program Details
Semester Start: Fall, Spring
Deadline to Apply:
Fall Priority: December 1
Fall Final: May 1
Spring Final: October 1
GRE Required? No
Location: On Campus
Length of Program:
M.S with thesis.: 24 months, 30 hours
M.S with report.: 24 months, 33 hours
M.Ed.: 24 months, 36 hours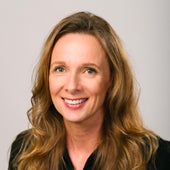 ---
---
Request Information
Tell us a bit about yourself and what programs you are interested in. We'll be in touch with information soon!
---