Urban Teachers Teacher Preparation in Secondary Social Studies
Master of Education
You will gain research-based and practical knowledge of teaching through extensive field experience and coursework during this two-year program that is designed to develop knowledge, skills, and dispositions to support teaching and learning in linguistically and culturally diverse urban settings. Graduates of the program will be prepared to teach middle and high school students in grades 7-12.
This program merges the M.Ed. in Social Studies Education and meets the requirements for being recommended for teacher certification by the Texas Education Agency. To learn more, please contact Anthony Brown, the program advisor.
You will earn:
A master's degree (M.Ed.)
English as a Second Language (ESL) endorsement
Total minimum hours: 42 hours (including 6 hours of certification coursework)
Program Details
Semester Start: Fall
Deadline to Apply: December 1
GRE Required? No
Location: On Campus
Schedule: Full time
Length of Program: 24 months, 42 hours 
Basic Course Requirements (9 hours)
Curriculum Studies (3 hours)
EDC 385G Historical Perspectives on Curriculum
Research Methods (3 hours)
EDC 380R Educational Research and Design
Foundations (3 hours)
EDC 390T Multicultural Education
EDC 385G Advanced Multicultural Curriculum
EDC 385G Foundations of Curriculum
EDC 385G Cultural Knowledge of Teachers and Teaching
Social Studies Specialization (minimum: 9 hours)
Work with your advisor to select the best courses to help you fulfill this requirement:
EDC 382E Teaching Elementary School Subject- Social Studies
EDC 382S Teaching Secondary School Subjects: Social Studies
EDC 385G Current Issues Teaching the Social Studies
EDC 385G History of the Social Studies
EDC 390T Humanities and Literacy in Social Education
EDC 390T Improving Social Studies Education
EDC 390T Institutes in Instruction: Critical Issues in Social Education
EDC 396 Seminar: Social Studies Education
EDC 384: Research in Elementary Social Studies
EDC 385G: Perspectives on Democratic and Citizenship Education
EDC 382E: Social Studies Education: Issues and Research in the Field
Courses outside the Department (minimum: 6 hours)
Coursework from the following sections may fulfill this requirement:
Special Education graduate course
SED 380 Cross-Cultural Interactions in Multicultural Special Education
SED 380 Cultural & Linguistic Diversity in Special Education
*Outside department electives require advisor approval
Additional Requirements
Minimum 12 hours including:
EDC 370S Advanced Methods in Social Studies
EDC 385G Second Language Acquisition
EDC 382S Methods of Teaching ESL
EDC 371S Secondary Social Student Teaching Seminar
Additional Certification Coursework not included within the Master of Education (6 hours)
EDC 651S Secondary School Teaching Practicum: Social Studies
All programs must include at least six semester hours outside the Department of Curriculum and Instruction. Up to nine hours of upper-division undergraduate coursework may be counted toward the M.Ed. (distributed as follows: six hours in Curriculum and Instruction and three hours outside C&I, or three hours in C&I and six hours outside C&I). Up to six hours of upper-division undergraduate coursework may be counted toward the M.Ed.
Additional Requirement: Background Check
These programs require fieldwork in area schools, and to undertake that fieldwork, school districts require that university students each pass a criminal background check. If a student does not pass the criminal background check, she or he will be unable to complete the required work of the program, and any offer of admission will be canceled.
Certification Recommendation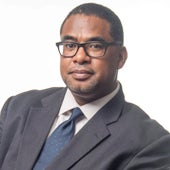 ---
---
---
Request Information
Tell us a bit about yourself and what programs you are interested in. We'll be in touch with information soon!
---