Victor Sáenz
Associate Dean for Student Success, Community Engagement and Administration
L. D. Haskew Centennial Professor in Public School Administration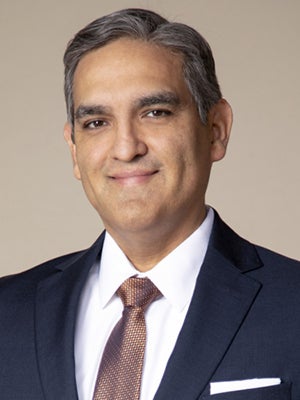 As the Associate Dean for Student Success, Community Engagement and Administration, Dr. Sáenz oversees the College of Education's focus and commitment on equity. As part of his role as acting associate dean, Dr. Sáenz is also involved in the college's recruitment and student success initiatives. Dr. Saenz will continue in his role as chair of the department of educational leadership and policy while serving in this capacity.
Dr. Sáenz's current work advances research-informed best practices and policy solutions that improve educational outcomes for underserved students in education, with a special emphasis on boys and young men of color. In 2010 Sáenz co-founded an award-winning initiative at UT-Austin called Project MALES (Mentoring to Achieve Latino Educational Success), a multi-pronged effort focused on advancing educational outcomes for male students of color (based within the Division of Diversity and Community Engagement). He also co-created a network of K-12 and higher education institutions called the Texas Education Consortium for Male Students of Color that focuses on advancing educational outcomes for this critical student population.
Over the years, Dr. Sáenz has received various research and service recognitions for his support of schools, students, and communities (e.g., Somos Austin, Seedling Mentors, Catch the Next). In 2009 he was named by Diverse Magazine as "One of 25 to Watch" diversity leaders in American higher education. In fall 2010, he was recognized as one of seven "ING Professors of Excellence" among over two thousand faculty members at the University of Texas. In 2018 he received a Research Award from the AERA Hispanic Research Issues SIG. He has also earned several faculty fellowships at UT-Austin and is currently the holder of the W.K. Kellogg Professorship in Community College Leadership.
Dr. Sáenz has co-authored three books and has published dozens of peer-reviewed articles and book chapters, and his work has been cited in numerous policy reports, scholarly publications, and by local and national media. He has presented his research at countless conferences and meetings across the country, including at the White House, the National Press Club and on Capitol Hill. He is currently the Board Chair of AAHHE, a national association committed to advancing leadership opportunities for the Latinx community in higher education.
---
Contact Us
Mailing Address
College of Education
1912 Speedway, Stop D5000
Austin, Texas 78712
View Map