Autism and Developmental Disabilities
Doctoral Program
The Autism and Developmental Disabilities (A&DD) Doctoral Program provides students with cutting-edge training for conducting research. Students engage in hands-on practice with individuals with autism and developmental disabilities. In this concentration, we strive to provide students with teaching, research, and clinical training experiences that will prepare them for careers in academia and/or clinical-based settings. As a Tier-1 research institute, we provide highly personalized training with a wide range of clinical and research opportunities.
The Ph.D. degree generally takes four years of full-time study to complete. Students develop their own individualized program of study in consultation with their academic advisor and the graduate advisor. In addition to content and research coursework, Ph.D. students will complete a dissertation and professional activities beyond coursework. This can include supervision of student teachers, presentation at professional conferences, submitting manuscripts for publication, teaching at the undergraduate level.
Program Details
Semester Start: Fall
Deadline to Apply:
Priority: December 1
Rolling Admissions
GRE Required? No
Location: On Campus
Length of Program: 60 months, 57 hours
Specialization Core Courses (12 hours)
SED 388 Challenging Behaviors and Developmental Research
SED 388 Advances in Understanding and Treatment of Autism
SED 396 Trends & Issues in Autism & DD
SED 389 Policy/Procedures in Special Education Administration
To gain breadth of knowledge, students must take at least one course from outside of their concentration area or outside of the department.
Professional Core (18 hours)
SED 695S A & B Professional Seminar (taken over fall and spring semesters of Year 1)
SED 398T College Teaching (Year 2)
SED 380 Diversity and Disability: Continuing Perspectives; or SED 380 Diversity, Equity, and Disability
SED 696 A and B Research Mentoring (taken over two semesters)
Research Core (18-21 hours)
EDP 380C Fundamental Statistics – prerequisite as needed
Additional coursework must include at least two courses out of the following three:
Qualitative Research Design and Data Analysis
Quantitative Research Design and Data Analysis
Single-Subject Research Design
Coursework must include:
SED 395D Grant Writing in Education
Select other research courses in consultation with your Academic Advisor to be sure that you will fulfill research requirements in your concentration area.
Dissertation (6 hours minimum)
All doctoral students are required to complete a dissertation. This includes conducting original research with direction from a dissertation supervisor. The dissertation will be submitted and defended to a dissertation committee consisting of faculty in the field of study.
SED 399, 699, or 999 R and W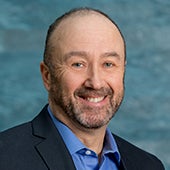 ---
Graduate Students
---
Request Information
Tell us a bit about yourself and what programs you are interested in. We'll be in touch with information soon!
---