Cultural Studies
Doctoral Program
The Cultural Studies in Education Doctor of Philosophy Degree prepares students to address current issues and theory in multicultural education. This is achieved by preparing students through specialized coursework and research in the form of a dissertation. Students will be prepared to become teacher educators, professors and advocates for equality in curriculum and education for a diverse group of learners.
Program Details
Semester Start: Fall
Deadline to Apply: December 1
GRE Required? No
Location: On Campus
Schedule: Flexible
Length of Program: 60 months, 63 hours 
General Requirements (Minimum 21 hours)
Foundation Requirements (9 hours required)
EDC 380F Sociocultural Foundations
EDC 381F Introduction to Teaching and Teacher Education
EDC 383F Curriculum Theory
Research Methodology Requirements (Minimum 12 hours)
To be taken in sequence:
EDC 381R Introduction to Systems of Human Inquiry
The following two courses (6 hours), in any order:

EDC 385R Introduction to Quantitative Research
EDC 386R Introduction to Qualitative Research

One course (3 hours) selected from the following:

EDC 387R Advanced Quantitative Research
EDC 388R Advanced Qualitative Research
Directed Research (Minimum 12 hours)
EDC 396T Directed Research in Curriculum & Instruction (6 hours minimum)
Please Note: EDC 396T can be taken more than once for credit
Two additional courses (6 hours) that include a substantial research component approved by academic adviser.
Specialization Requirements (Minimum 18 hours) 
Students with an emphasis on Cultural Studies in Education will take additional related courses, selected with the assistance and approval of the area program adviser. To help meet their personal career goals, students are encouraged to select courses from other clusters in the Department of Curriculum and Instruction.
CSE doctoral students are required to take EDC 385G Cultural Theory in Education, preferably within the first year in the program.
Among the courses that might be selected to fulfill the specialization requirement are the following:
EDC 385G Advanced Multicultural Education
EDC 380G Anthropology of Education
EDC 385G Chicana Feminist Theorists
EDC 385G Critical Pedagogy
EDC 385G Cultural Knowledge of Teachers and Teaching
EDC 385G Education in Contemporary Black America
EDC 385G Explorations in the Education of the Mexican American Child
EDC 385G Foundations of Curriculum
EDC 385G Identity, Agency, and Education
EDC 385G Immigration Theory in Education
EDC 385G Race and Ethnic Relations in Schools
EDC 392L Philosophical Foundations of Education
Courses Outside the Department (Minimum 6 hours)
Coursework from sections General Requirements, Directed Research, and Special Requirements may fulfill this requirement (thus hours in this section may already be counted as credit towards total hours).
CSE students are highly encouraged to take courses outside the College of Education to fulfill this requirement. Suggested areas of interest include, but are not limited to:
Mexican American Studies, African and African Diaspora Studies, Asian and Asian American Studies, Women and Gender Studies, Anthropology, Sociology, History, Latin American Studies, Cultural Studies, American Studies.
Dissertation (Minimum 6 hours)
Students are required to continuously register for at least three credits of dissertation once they have advanced to candidacy.
You must register in X99W (399, 699 or 999W) in each semester of candidacy until you graduate.
Please Note: Students receiving fellowships, assistantships, or other financial aid, may be required to take 9 hours of dissertation credit each semester.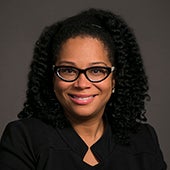 ---
Graduate Students
---
Request Information
Tell us a bit about yourself and what programs you are interested in. We'll be in touch with information soon!
---