Message from the Chair
Department of Kinesiology and Health Education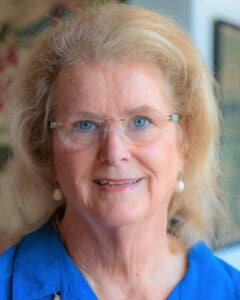 Welcome to the Department of Kinesiology and Health Education at The University of Texas at Austin!
Ranked as a "Top Ten" Department by the National Academy of Kinesiology, the mission of the Department of Kinesiology and Health Education (KHE) is to enhance health and quality of life through innovative research, community engagement and educating future leaders in health promotion, exercise science, physical culture and sport.
Our aim is to demonstrate excellence in all we do and to create an inclusive and welcoming environment in which scholars and students learn and work together to make a healthier and more inclusive world for all people. Our goal is not to impact a small number of fellow academics, but to look at the various communities in which we live (the university, the City of Austin, the State of Texas and the nation) and to make those communities better through our teaching, service and research.
Our strength comes from the fact that we are an interdisciplinary department filled with diverse, multi-disciplinary scholars. Our graduate faculty members are grouped in programmatic areas in Exercise Physiology; Health Behavior and Health Education (HBHE); Sport Management; Physical Culture and Sport Studies (PCSS); and Movement and Cognitive Rehabilitation Science (MCRS). And because these areas don't have walls, we are able to cross-collaborate in innovative, exciting ways.
Examples of KHE's impact are many: One of our exercise physiologists is in Thailand studying the physiology of transgender adults in relation to physical activity, while another member of that group is exploring the positive physiological changes that occur with short interval training bouts. Health Behavior and Health Education (HBHE) faculty are studying interventions to reduce type II diabetes in African-American adults, working to reduce health disparities in Latino populations, as well as other projects such as the growing use of vaping by younger demographics. Our Movement and Cognitive Rehabilitation Science (MCRS) group is tackling neurological disorders such as stroke, spinal cord injury and the diseases associated with aging such as dementia and Alzheimer's. In Sport Management, one faculty member is making a national impact on the Board of the President's Council on Sports, Fitness & Nutrition Science while others are examining issues of race and gender equity in sports and economic issues that impact access and inclusion. Our faculty in Physical Culture and Sports Studies (PCSS) are using sociological and historical methodologies, as well as new technologies such as geo-mapping, to examine the cultural aspects of physical activity.
We also offer five undergraduate majors, a minor and a number of specializations that prepare students for a wide-range of future careers, and are one of the most popular degrees on campus for students pursuing further training in the health professions. KHE also prepares students to become teachers, coaches, personal trainers, athletic trainers, sport managers, and of course, to enter graduate school, law school and other professional programs.
In short, the Department of Kinesiology and Health Education is dynamic, multi-disciplinary and home to an outstanding group of faculty members, staff and students who truly believe that what starts here changes the world. We hope you do too. Come join us!
Sincerely,

Jan Todd, Ph.D.
Professor and Interim Chair
---
Contact Information
Department of Kinesiology and Health Education
The University of Texas at Austin
2109 San Jacinto Blvd., Stop D3700
Austin, TX 78712-1415

Main Office: 512-471-1273
Fax: 512-471-8914