Office of Instructional Innovation
The Office of Instructional Innovation partners with instructors in the College of Education to create high-quality learning experiences that benefit all students. To accomplish this goal, we provide instructional design consulting, advise on teaching techniques, help select appropriate educational technologies, and develop clear and engaging learning resources.
Whether you're new to college teaching or an experienced faculty member, we want you to be successful. We invite you to work with us for all your teaching and educational technology needs by emailing oi2@utexas.edu.
Services Offered
Consulting on course design, course redesign, and academic program development, including face-to-face, online, and hybrid learning scenarios
Design, implementation, and support for social and experiential learning
Development of meaningful student learning assessments and assignments
Production of digital course resources, including multimedia and interactive content presentation
Design and development of custom learning tools
Facilitation of professional learning for faculty, including online resources, communities of practice, and technology workshops
Support for digital literacy assessment and instruction across the college
Responsive support on the use of Canvas, Zoom, Panopto, Qualtrics, Poll Everywhere, and other educational technology resources
Quick Tips for Teaching
Strategies for Supporting Absent Students
Strategies for Supporting Absent Students
With the increase in on-campus teaching and learning, we'd like to pass along some suggestions for negotiating student absences. We recommend that you continue maintaining flexible attendance policies and consider options other than lecture capture for students who miss class. Combining the use of student note-takers and a single five-minute video recording per class session, here's an approach that's quick, easy, and effective.
Professional Development Opportunities
Teaching with Technology
The Office of Instructional Innovation provides support to a list of educational technologies approved by the College of Education. Feel free to reach out by emailing oi2@utexas.edu if you'd like to learn more about these technologies.
Approved Educational Technologies
We have curated the following collection of tutorials to help you become productive.
About Us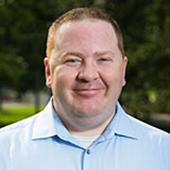 Lucas Horton, Director
Lucas holds a Ph.D. in Curriculum and Instruction with a specialization in Learning Technologies. His interests include the application of web and interactive multimedia technologies to support face-to-face, blended, and online instruction.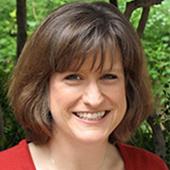 Karen French, Associate Director
Karen holds a Ph.D. in Curriculum and Instruction with a specialization in Instructional Technology and a master's degree in Anthropology. She is also a certified teacher and taught high school Latin for seven years.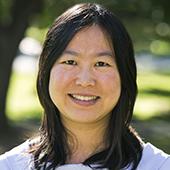 Rui Zeng, Instructional Designer
Rui holds a Ph.D. in Instructional Technology and an M.S. in Educational Technology.
---
---
Contact Us
Email or call us for any questions you may have or to make an appointment with an OI2 member.
oi2@utexas.edu
512-232-2189
SZB 2.318
Director: Lucas Horton
512-232-4199
@oi2ut on Twitter