Laura Costello
Director of Data Analytics, Assessment and Translational Research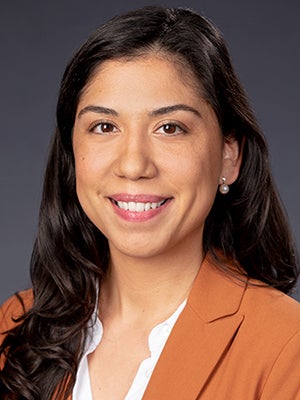 Dr. Laura Costello oversees the data collection, analysis, and reporting of the college and its departments to support their use of data in promoting the College of Education's mission, goals and values. Within this role, she manages the assessment of the college's Signature Impact Areas for informing continuous improvement of teaching and learning, and meeting university accreditation requirements. Laura also supports the college's statewide efforts in translational research for transforming evidence into practice to equitably improve education systems for students across Texas. She is an Assistant Professor of Instruction in the Department of Educational Psychology in the College of Education.
Prior to joining the staff and faculty in the College of Education in 2019, she worked as director of assessment for the School of Undergraduate Studies at UT Austin where she played a critical role in leading and supporting program, college, and university-wide assessment and accreditation initiatives. Prior to that, Laura worked as a Research Specialist at the Southwest Educational Development Laboratory (SEDL) and the American Institutes for Research (AIR) where she assisted in evaluating technical assistance and professional development services provided to state education agencies for improving early childhood to postsecondary education outcomes and beyond.
With extensive experience in higher education assessment and translational research, Laura has co-authored and presented on a variety of research projects related to examining contextual, social, and psychological factors that influence college student learning, motivation, and persistence, teacher education pathways and outcomes and educational policy and workforce analysis. She has also led professional development workshops for audiences within and outside the UT Austin community on communicating data effectively through data visualization, logic modeling and organizational capacity building.
Laura earned her Ph.D. in Educational Psychology, M.A. in Program Evaluation, and B.S. in Applied Learning and Development, all from the College of Education at UT Austin.  
---
Contact Us
Mailing Address
College of Education
1912 Speedway, Stop D5000
Austin, Texas 78712
View Map
---
---