Sport Management Online
Master's Program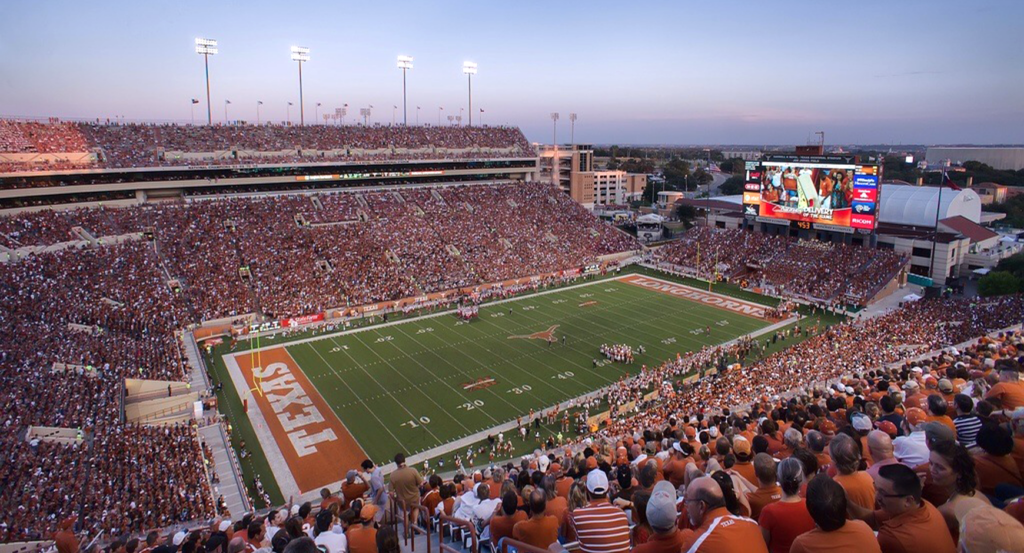 The Department of Kinesiology and Health Education offers an online program for students seeking a Master's of Education (M.Ed.) with a Sport Management concentration. The online version of the Sport Management degree offers the same benefits as the in-person program, but with the flexibility to complete it from anywhere.
Students will learn the management skills necessary to manage organizations, people, facilities, marketing strategies, and events related to sports. This program allows students to accelerate their career path, making them qualified candidates for executive positions in the sport and recreation industry.
The program focuses on several aspects of sports management, including business and marketing, resource management, law, ethics, and leadership.
Program Details
Semester Start: Spring, Fall
Deadline to Apply:
Spring – October 1
Fall – May 1
GRE Required? No
Location: On Campus
Length of Program: 24 months, 30 hours
Graduates from the Sport Management program hold positions in various areas of the sport industry, including marketing, event management, sponsorship, and finance. graduates of this program will be competitive candidates for positions in
high school sport administration,
collegiate athletics,
professional sport organizations,
fitness centers,
youth organizations,
parks and recreation departments.
Completely online course schedule allows for flexibility to be completed from anywhere.
Can be completed in as little as 2 years.
No thesis required.
Students can continue their professional career while completing the course schedule.
Classes are limited to 25 students to ensure a high level of engagement with professors.
Access to UT Austin's vast alumni network.
Students of all academic backgrounds are welcome; no previous business or sport coursework required.
Courses are completed in 6-week sessions. Two 6-week sessions will be offered in each long semester (Fall and Spring) and one 6-week session will be offered over the summer. Students are offered the flexibility to complete one or two courses per session depending on their professional requirements. A total of ten 3-credit courses are required to earn a degree.
The degree plan and a list of required courses are provided below. All courses, with the exception of Leadership in Sport Organizations, are currently included in the University's Course Inventory.
| Required Courses | Course Number | Credit Hours |
| --- | --- | --- |
| Organizational Behavior in Sport | KIN 395 | 3 |
| Sport Marketing | KIN 395 | 3 |
| Human Resource Management in Sport Organizations | KIN 395 | 3 |
| Legal Issues in Sport | KIN 395 | 3 |
| Facility & Event Management | KIN 395 | 3 |
| Ethics in Sport | KIN 395 | 3 |
| Sport Finance | KIN 395 | 3 |
| Strategic Management in Sport Organizations | KIN 395 | 3 |
| Leadership in Sport Organizations | KIN 395 | 3 |
| Theories and Issues in Sport Management | KIN 395 | 3 |
As a prospective student, you are required to apply first using the state application system, ApplyTexas. Here, you will input your biographical information, your previous education, and your essays. We strongly encourage you to start this process well in advance of the deadline to allow us enough time to process your information.
Students applying for the online master's program do not need to complete the same prerequisites as the in-person program.
To apply to this program, students will need to submit:
A Résumé
Two letters of recommendation
Official GRE Scores
Official Transcripts
Statement of Purpose
Application Details and Requirements
Cost
The cost per credit hour is $675. Most courses are three credit hours.
Application Deadline
| Deadline | To Apply For |
| --- | --- |
| May 1 | Fall Admission |
| October 1 | Spring Admission |
Requirements
Applicants to the online Sports Management degree concentration must have an undergraduate degree and at least one year of full-time work experience.
We are requiring the GRE for our admissions processing. Our applicant evaluation process is holistic and will consider all components of your application materials. You can waive the GRE requirement waived if you meet either of the following criteria:
have a 3.3 cumulative GPA and
have a previous graduate degree or
have three years of professional working experience.
The institution code for The University of Texas at Austin is 6882.
International applicants must submit the required, official TOEFL or IELTS score. View more information on GRE and TOEFL scores.
Individuals who do not meet the professional experience requirement may petition for conditional admission. Any individual who is accepted without the requisite experience will need to register for and complete an additional 6 semester credit hours of supervised internship as part of the degree program. This would bring the total required hours to 36.
Ashley McLerran
"I currently work in Athletics and thought I already knew a lot. This program revealed how much I didn't know across the entire spectrum of sports. Each class has been 100% relevant to my career and I have learned so much about decision making, leadership, marketing, finance, organizational development, theories that have impacted the industry.
Each professor has been very responsive, willing to Skype, and offers office hours for the local students (which I have taken advantage of). This program is perfect for anyone that currently has a career or other commitments that prevent them from being able to physically attend classes."
Lauren Cardenas
"I feel like I have a new perspective on every decision I make. I find myself considering target markets when planning projects, ethics when advising and making decisions, and strategy when looking towards the future.
We were encouraged to take risks on our assignments and appreciated the open forum for sharing different perspectives. I found all of the readings interesting and keep them handy for when I need new ideas. I like that courses did not take an entire semester and I could choose which 6-7 week period fit best with my schedule.
I would recommend this program to anyone who manages an organization. The skills involved stretch beyond the world of sports, and the business perspective makes it applicable to many fields. Anyone who is in a position of leadership and decision-making could benefit, especially those who manage teams."
What is the deadline for admission?
We accept students to begin each fall and spring semester. The fall deadline is May 1, and the spring semester deadline for admission is October 1. We do not accept new students during the summer semester.
What is the cost of tuition?
The cost of tuition is $675 per semester credit hour. The degree consists of 10 3-credit hour courses, so the total cost of tuition is $20,250.
Do I have to complete an internship?
No. An internship is not part of the 10-course sequence required for the degree. If you wish to complete an internship for course credit, you should discuss this with Dr. Sparvero.
Can I use my veteran's benefits?
You can use GI Bill tuition benefits toward your tuition. However, students in the online program are not eligible for the Hazelwood exemption. For more details, or to discuss your particular situation, contact the Dean of Students office.
What are the minimum requirements for admission?
The requirements for admission are:
a cumulative GPA of 3.0 or greater in all upper-division and graduate coursework;
one year of full-time work experience.
If you do not meet the minimum requirements and are interested in applying, you should contact Dr. Sparvero to discuss your qualifications.
Do I have to take the GRE? Am I eligible for a GRE waiver?
You can waive the GRE requirement waived if you meet either of the following criteria:
have a previous graduate degree or
have three years of professional working experience
Am I eligible for financial aid?
Students in this program are eligibile for federal financial aid. For additional information, contact the Financial Aid office. At this time, we do not offer merit-based scholarships.
How quickly (or slowly) can I finish the program?
Courses are offered in two consecutive sessions during the fall, spring, and summer terms. Most students elect to take one course in each of the sessions, which means that they take two courses in the fall, two courses in the spring, and two courses in the summer. At this rate, students are able to finish their degree in five semesters. Occasionally, students opt to take three courses in a semester, which allows them to complete the degree in four semesters. Some students also opt to take only one course in a semester, which is acceptable. You are not required to enroll every semester. However, you should notify Dr. Sparvero if you choose not to take classes in a given semester.
Will I get to participate in UT's graduation ceremony? Will my diploma say that the degree was offered online?
The online degree is a different means of delivery for our M.Ed. in Kinesiology with a Sport Management focus. Thus, the diploma received is the same as our on-campus M.Ed. students. You are eligible (and encouraged) to participate in the graduation ceremony on campus. Graduation exercises for graduate students are held only once a year, at the conclusion of the spring semester. In order to graduate, you must have completed all degree requirements by the spring of the given year.
What are the classes like?
The courses required for the degree vary somewhat from professor to professor. However, all courses are delivered in an asynchronous format, which means that students will have the flexibility to work through course modules on their own schedules. Typically, courses are structured so that one module is covered per week. All coursework for the module must be completed within the assigned week. Courses are typically a combination of video or podcast lectures, readings, discussions, quizzes, and projects. Students are expected to engage with other members of the course as well as faculty. We limit the class size to ensure that the student experience is comparable to our on-campus program.
Is the degree completely online?
Yes. You can complete the degree without visiting our beautiful city or campus. At the same time, if you do find yourself in Austin, our faculty would be delighted to meet with you in person.
What is your typical student like?
Our students come from a variety of backgrounds, undergraduate majors, experiences, and industries. All of our students are motivated to pursue this degree so that they will have the capabilities and knowledge to advance their careers. Our students appreciate the academic rigor of the program and are able to balance their studies with work and family demands they face.
Will I have access to the library? Campus recreation? UT football tickets?
You have access to all of the same resources as students who are in residence, including the library, campus recreation, and other on-campus amenities. You are also eligible to purchase the Big Ticket, which is the student pass for athletic events.
The Department of Kinesiology and Health Education is a community of engaged and innovative scholars, educators, and students. We aspire to lead the world in the study and promotion of health and physical activity through interdisciplinary collaborations. We aim to be recognized for the excellence of our teaching, the impact of our research, and the quality of our graduates.
The Department of Kinesiology & Health Education has multiple areas of graduate study. These include Health Behavior & Education, Exercise Science, Sport Management, and Physical Culture and Sport. At the Doctoral level, these programs train students to conduct cutting-edge research. At the master's level, students have the option of a research or an applied focus.
Our diverse alumni network demonstrates our students' abilities to take the skills learned from the classroom and the laboratory, and apply these for the betterment of the people of Texas, the United States and throughout the world.
The College of Education was founded in 1891 to prepare graduates to be teachers in schools and colleges and to advance the study of pedagogy. While this is still true, the college has since incorporated related fields in health and kinesiology. With the addition of each of our departments, our college has expanded teaching and research in the fields of Curriculum and Instruction, Educational Administration, Educational Psychology, Kinesiology and Health Education, and Special Education. The College of Education focuses on developing education for the individual learner. We inspire teaching methods and policies that work for students and educators of diverse backgrounds.
What Starts Here Changes the World
Small Class Size
Flexible Class Schedule
100% Online Courses
Finish in 2 Years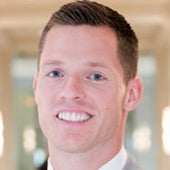 ---
---
Request Information