Summer Partnership with Breakthrough Central Texas
Urban Teachers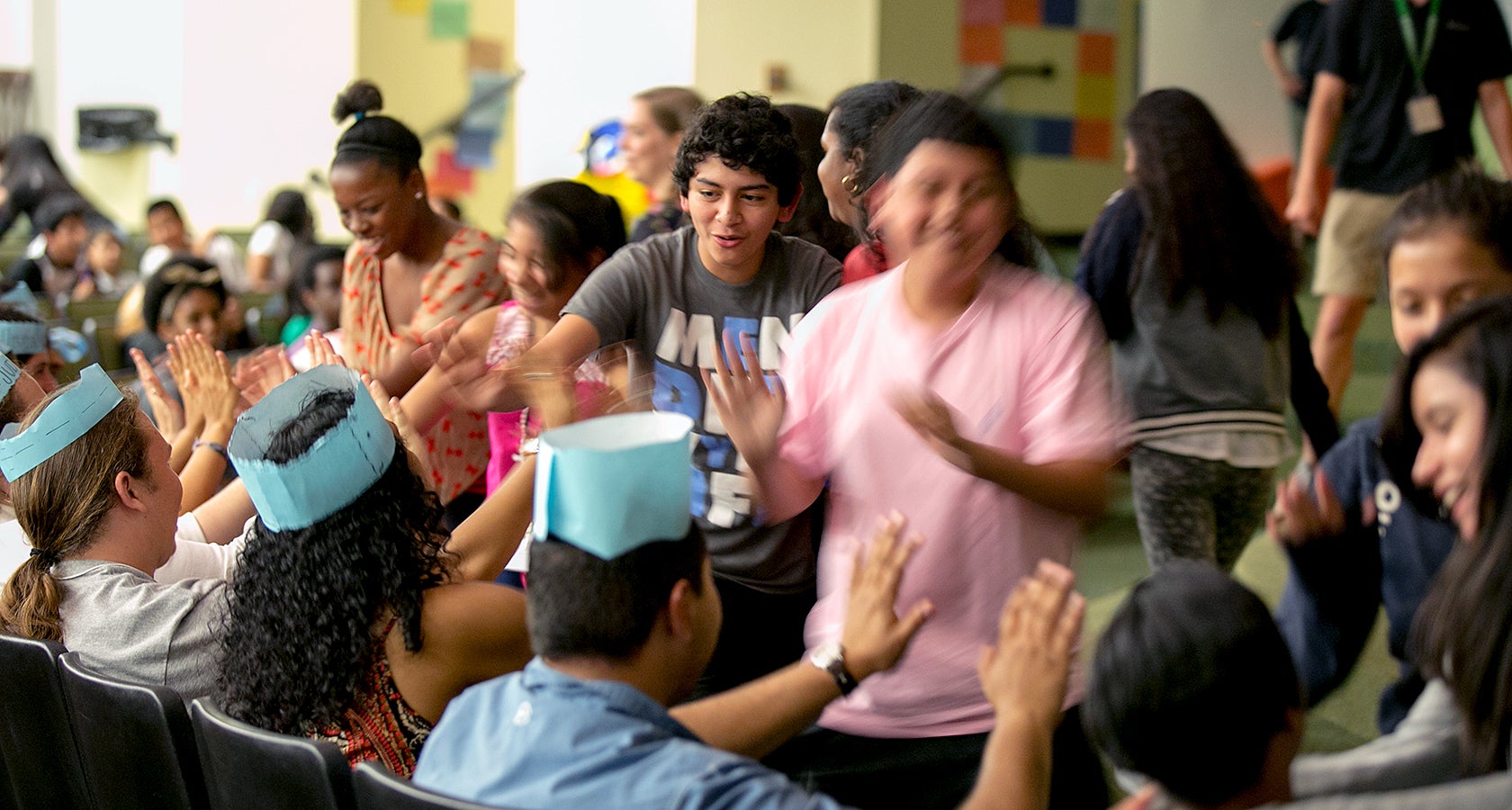 The undergraduate certification program begins the summer before your senior year. Alongside your new cohort of aspiring teachers, you will take two summer classes and participate in a full-time, paid internship as a teacher at Breakthrough Central Texas.
Through the Urban Teachers partnership with Breakthrough Central Texas, your first field experience will be leading your own small class of middle school students who are working to become the first in their families to graduate from college.
Frequently Asked Questions about the Partnership
The Breakthrough Central Texas website says I have to apply to be a Breakthrough teacher. When should I do that? Now?
You must apply for the Professional Development Sequence (PDS) and be conditionally accepted to the Urban Teachers program (application available January 19 – February 21). After you are conditionally accepted to the Urban Teachers program, you will receive an email with instructions and a link just for Urban Teachers students. Use only that link. You will apply and interview with Breakthrough before being fully accepted to the Urban Teachers program. 
The stipend is $2000, with the possibility of an additional grant. Usually, fieldwork for teacher preparation is just part of the coursework, an investment of time toward your career. 
Can I work somewhere else this summer also?
Your schedule will be packed. 
Can I miss a few days to go on vacation?
Can I miss a few days to go on vacation?
How can I be a full-time Breakthrough teacher and a full-time UT student?
The summer is an intensive start to your teaching career and requires a considerable commitment of your time and energy, as well as some planning ahead. We have carefully designed the course meetings to include some extended days and Saturday instruction. 
Is every Breakthrough teacher an Urban Teachers student?
No. Most Breakthrough teachers are not Urban Teachers students (or from UT Austin) and will not be balancing the coursework element, or working toward a teaching certificate. The summer experience for UTUT students is richer and more intense than for other Breakthrough teachers.