Health Behavior and Health Education
Doctoral Program
The Doctor of Philosophy (Ph.D.) degree in Health Behavior and Health Education prepares students for academic and research careers in health promotion. The program looks at health education from different bio-behavioral and developmental perspectives to study a range of health behaviors and health concerns.
This program's research focuses on a variety of risk and protective factors and their role in health and well-being across the life span. Many studies include an emphasis on the prevention of illness and the promotion and maintenance of optimal health. This program approaches research from varying levels that focus on interactions among individual, family, group and community factors. Students completing the Ph.D. program will expand upon their foundation in theory and methodology in the study of behavioral determinants of health, program planning, and intervention development.
Students applying to the doctoral program should have completed the required prerequisites and submitted their prerequisite form for the program. This ensures that students are fully prepared to conduct the research necessary for their degree.
The Ph.D. program is heavily focused on student research and required coursework. Students will focus on the following areas while they pursue their degree:
Health Behavior and Health Education Ph.D. (63 hrs)
Core Health Education (HED) Courses (15 hrs)
Statistics and Research Methods (12 hrs)
Outside Supporting Work (6 hrs)
Student Research (30 hrs)
The first two years of the Ph.D. program will focus heavily on setting the foundations of research. Core courses in Health Education and Research methods will set the groundwork for students' movement to doctoral candidacy, and their dissertation.
Doctoral Degree Checklist
Students should ensure they complete the requirements for their program using the Degree Plan Checklist and Doctoral Progress Report Checklist. Students also should submit their Proposed Program of Study for their Doctoral Degree.
The prerequisites for doctoral study in Health Behavior and Health Education are a master's degree from an accredited college or university and the completion of a minimum 3 hours of course work from each of the following areas (total of 9 hours):
Research Methods
Statistics
Behavioral Sciences
Sample UT at Austin Courses Serving as Prerequisites
HED 386: Applied Research Methods
EDP 371 Introduction to Statistics
PSY 341 Health Psychology or SW 327 Human Behavior and Social Environment
Students applying to the Ph.D. program must have demonstrated capability of independent research by completing a thesis or publishing a research article(s). Students not meeting this requirement shall participate in a research project sponsored by a faculty member during the first year of study to demonstrate research ability.
Final acceptance and continuation in the program are contingent upon sponsorship by a member of the Health Behavior and Health Education faculty. This faculty member will serve as the student's advisor. The admission of a student into the program and the selection of an advisor are by mutual agreement.
For acceptance into the Ph.D. program, in addition to meeting the above Graduate School requirements, the applicant must submit:
A letter of application, which includes a statement of career goals and research interests to the Health Behavior and Health Education faculty.
Three letters of recommendation, all preferably from current or former professors, are required.
If possible, a personal interview is recommended.
The Ph.D. degree for the Health Behavior and Health Education program consists of both coursework and research. The program is designed to train students in health education as well as research methods and a specific research topic. In addition to these required courses, students should ensure they meet the prerequisite requirements for the Ph.D. program.
Health Behavior and Health Education Ph.D. (63 hrs)
Core Health Education (HED) Courses (15 hrs)
Statistics and Research Methods (12 hrs)
Outside Supporting Work (6 hrs)
Student Research (30 hrs)
Core Health Education (HED) Courses (15 hrs) 
HED 395 Foundations of Epidemiology**
HED 395 Planning Health Promotion Programs*
HED 395 Theories of Health Behavior**
* This course should be taken in the first semester of the 2nd year of the program.
** These courses should be taken during the first year in the program.
HED Specialization Electives – select two courses from the following:
HED 395 Adult Development, Aging and Health
HED 395 Child and Adolescent Health Psychology
HED 395 Physical Activity & Public Health Practice
HED 395 Risk and Resilience in Children and Adolescents
HED 395 Social Determinants of Health
HED 395: Health Promotion Strategies from Populations to the Individual Level
HED 395: Impact of Marketing on Public Health
HED 395 Cognitive Exercise Across the Lifespan
HED 395 Exercise and Mental Health
HED 395 Research Ethics
Statistics and Research Methods (12 hrs)
Students are required to take a minimum of 12 hours of graduate statistics and research methods with at least 3 hours in qualitative methods. Courses in experimental design, multivariate statistics, and qualitative research relevant to the student's area of concentration may be included.
EDP 380P Evaluation Models and Techniques
EDP 380P Test and Scale Construction
EDP 382K Analysis of Qualitative Data
EDP 382K Correlation and Regression Methods
EDP 382K Factor Analysis
EDP 382K Survey of Multivariate Methods
EDP 384 Qualitative Research Methods
EDP 480C6-Statistical Analysis for Experimental Data
EDP 482K Experimental Design and Statistical Inference
N 397M Qualitative Research in Nursing
PSY 384 Structural Equation Modeling
Outside Supporting Work (6 hrs)  
6 hours of organized courses outside of HED are required; 3 hours must be outside of the Kinesiology and Health Education Department. Students select these courses in consultation with their advisor.
Student Research (30 hrs)
Depending upon the student's interests and background, the program of study must include research experience with a minimum of:
8 hours of directed research
4 hours of the departmental seminar
18 hours of dissertation (HED 999rw)
Students must present empirical research at a local, state, or national conference prior to taking the comprehensive examination. Students must submit an empirical/data-based manuscript to a peer-reviewed journal prior to proposal of the dissertation and movement to doctoral candidacy.
The Ph.D. program for Health Behavior and Health Education involves students applying for doctoral candidacy. To be considered a doctoral candidate, students must pass a comprehensive exam in addition to their required courses. The exam is taken at the end of the spring semester of their second year, and after submitting a first-authored presentation at a professional conference. In order to advance to candidacy, the following requirements must be met:
Grade point of at least 3.0. Including a grade of B or higher in all coursework. Any grades lower than a B are subject to further review.
At least one (1) abstract or proposal submitted to a professional conference
Present research results at professional conferences
Progress toward publishing research in peer-reviewed journals
The exam requires students to discuss health theories and design a research study. This includes a comprehensive review of literature on a specific topic. The outcome of the examination will be either:
Advance to candidacy
Advance to candidacy with conditions
Continue in program without advancement
Drop from program
Students who advance to candidacy will complete their dissertation. This involves establishing a dissertation committee of Kinesiology and Health Education faculty in consultation with their graduate adviser.
At a Glance
Program Starts: Fall
Deadline to Apply:
Priority: December 1
Final: May 1
Credit Hours Required: 63
Program Location: On Campus
GRE Required? No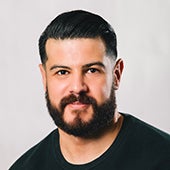 How to Apply
Find out information about the admission process and application requirements.
Become a Longhorn
Start your ApplyTexas application today to take the next steps towards your future as a Longhorn.
Request Information
Let us know what your academic interests are within the College of Education and we'll be in touch.