Language and Literacy Studies
Master's Program
The Master of Education degree program in Language and Literacy Studies (LLS) stands at the intersection between practice, theory, and leadership for change. In other words, the program is designed to help teachers improve the quality of their practice; to read and think deeply about their work; and to influence their school, their colleagues, their professional network, and district, state, and national policy. The program is based on a commitment to four principles:
Literacy is in a constant process of change in form and function.
The practicalities of teaching are more interesting, humane, and effective when they are built upon a sound foundation in research and theory that informs inquiry and personal development.
Literacy professionals improve their practices best in the context of the study of their own practices (in the company of others working toward the same goal).
Literacy professionals must be conscious and critical of the contexts for teaching and prepared to challenge present circumstances out of concerns for equity and social justice.
The program has been designed to affect instruction in our geographic area. The LLS faculty is committed to the establishment of close working relationships with local teachers and schools through such initiatives as the Heart of Texas Writing Project.
Applicants to the Language and Literacy Studies M.Ed. program must already be certified to teach. Some teaching experience is preferred (most applicants have at least two years of teaching experience, which can be achieved concurrently with enrollment).
Total: 36 Credit Hours
General Option
Basic Course Requirements (3 hours)
EDC 380R Educational Research and Design
Specialization Courses (18 hours)
EDC 385G Sociolinguistics in Research and Teaching
EDC 385G Literacy Leadership for Change
EDC 385G Literacy and Social Change
EDC 385G Classroom Discourse and Teacher Research
EDC 385G Reading Difficulties
EDC 385G Research on Adolescent Literacy In and Out of School
EDC 382S Secondary English & Reading
EDC 380T Teaching Composition
EDC 380T Writing Process & Pedagogy
EDC 390T Children's Literature
EDC 390T The Art of the Picture Book
EDC 390T Young Adult Literature
EDC 382E Issues and Trends in Literacy
EDC 385G History of Reading Instruction
EDC 385G Literacy Acquisition
EDC 385G Literacy and Culture
EDC 385G Orality, Literacy and Technology
Electives (15 hours)
Note: 6 elective hours must be out-of-department courses and can be chosen in consultation with your advisor.
At a Glance
Program Starts: Fall
Deadline to Apply:
December 31
Credit Hours Required: 36
Schedule: Flexible
Program Location: On Campus
GRE Required? No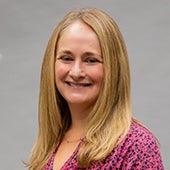 How to Apply
Find out information about the admission process and application requirements.
Become a Longhorn
Start your ApplyTexas application today to take the next steps towards your future as a Longhorn.
Request Information
Let us know what your academic interests are within the College of Education and we'll be in touch.