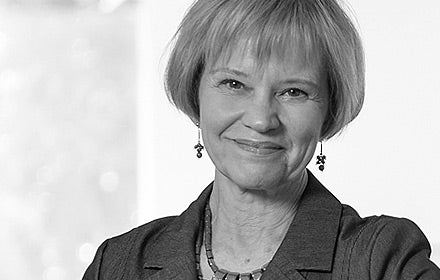 Educational Psychology Chair and Professor Cindy I. Carlson is one of three new National Advisory Council members of the Hogg Foundation for Mental Health at The University of Texas at Austin. Established in 1940 by the children of Texas Governor James Hogg, the Hogg Foundation advances mental wellness for the people of Texas as a strategic grantmaker and catalyst for change.
As a member of the advisory council, Carlson will share knowledge and expertise that "will be extremely valuable," says the organization, "especially as we embark upon our new strategic plan."
Carlson is the associate editor of Couple and Family Psychology: Research and Practice. She is an APA Fellow in Division 16 (School Psychology) and Division 43 (Family Psychology), and past-president of both divisions. Her research primarily focuses on the home-school partnership and family-centered treatment.
Carlson also is active in current healthcare reform endeavors, particularly in the implementation of the medical home model. She is principle investigator of the Integrated Behavioral Health Psychology (IBHP) Program, which integrates primary care, mental health, and substance abuse services for people and families with multiple healthcare needs. The IBHP Program prepares doctoral-level students in UT's Clinical, Counseling, and School Psychology programs to provide evidence-based behavioral health services to underserved populations in community health settings.