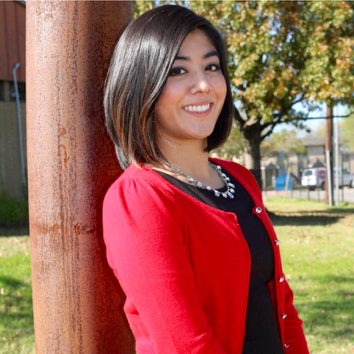 Kinesiology and Health Education alumna Stephanie Y. McCoy, B.S. '13, M.Ed. '16, has received the Horizon Award from the Society for Public Health Education (SOPHE). Stephanie graduated with a bachelor's degree in Kinesiology and Health Promotion and master's degree in Health Behavior and Health Education.
The Horizon Award recognizes health educators who have been in the field for less than five years and work in any setting. It honors those who demonstrate leadership and creativity in health education through innovation by developing or applying health education techniques to address a public health issue in the community, workplace, school or health care setting.
Stephanie is a health educator for the City of Austin Public Health – Austin Healthy Adolescent Program. She helps facilitate and coordinate the Youth/Adult Council (YAC), a collaboration of youth and adults actively engaged in achieving health equity for youth in Austin and Travis County. The YAC empowers youth through education and community engagement to make healthy choices and reduce the rate of HIV and STDs.