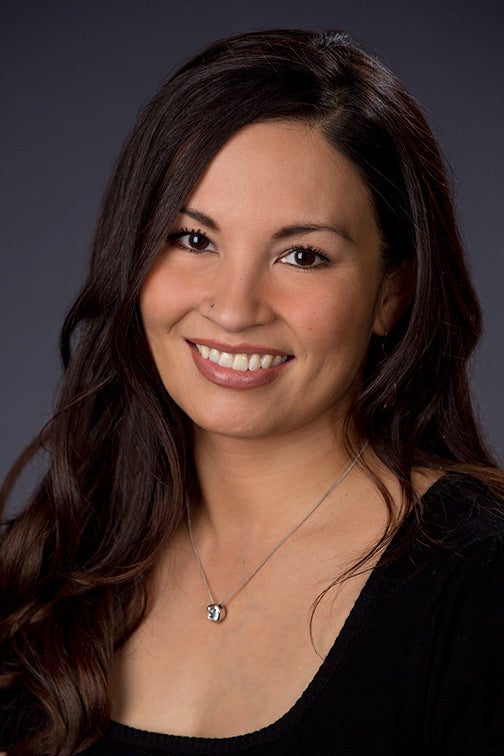 Claudia Cervantes-Soon has been selected as a 2017 National Academy of Education/Spencer Postdoctoral Fellow. Cervantes-Soon is an assistant professor in the Department of Curriculum and Instruction in the College of Education at The University of Texas at Austin. The fellowship will help support her current research project, Building Bridges of Black and Brown Solidarity through Dual Language Education. The $70,000 award is intended to assist with the fellow's salary replacement and research expenses for the year.
Cervantes-Soon's research interests center on critical ethnographic approaches to the study of identities, intersectionalities, and teaching practices. Her work focuses on the fostering of agency, critical literacy/biliteracy, and empowered identities among children, youth, and families from marginalized communities. This spring, her book "Juárez Girls Rising: Transformative Education in Times of Dystopia" was published by the University of Minnesota Press. This study was also selected as a finalist for the NAE/Spencer dissertation fellowship in 2010.
"We are very proud of the important work being done by Dr. Cervantes-Soon and of the recognition being given to her research by the National Academy of Education," says Manuel J. Justiz, dean of the College of Education.
Through her current research project, Cervantes-Soon will examine the potential to develop empowered multilingual/bicultural identities and to build meaningful cross-cultural relationships of solidarity between African American and Latinx communities through two-way dual language immersion (TWI).
TWI integrates speakers from two different language groups–typically English speakers and speakers of a partner language, like Spanish–to provide dual-language academic instruction and promote high academic achievement, bilingualism, biliteracy, and cross-cultural competencies for all children involved.
Cervantes-Soon's study will employ a critical ethnographic, multiple-case study design to investigate the attitudes, experiences, and cross-cultural relationships that emerge across time among four Black and four Latinx families in a largely segregated working-class urban community in Texas whose children participate in TWI. The study will follow these eight families' journeys as their children enter pre-kindergarten and continue into elementary school.
Said Cervantes-Soon, "The idea is to investigate the potential of creating spaces through bilingual education for children from two historically marginalized groups to not only become bilingual and biliterate, but to also develop friendships that may foster meaningful cross-cultural interactions between parents. This could be an empowering opportunity given that these communities often live side by side in highly segregated cities and often face similar issues of social inequality and racism."
Building Bridges of Black and Brown Solidarity through Dual Language Education attempts to refocus attention on minoritized communities in TWI programs in the United States. It also fills a gap in the research investigating the potential role of TWI education in bridging Latinx immigrant and African American communities.
"TWI is the most effective program in promoting biliteracy available today," explained Cervantes-Soon, "but recent research reveals persistent issues of inequality. The inequality results when the two most commonly documented groups of students in TWI – namely working-class, immigrant English learners and affluent, White English speakers – differ so starkly in their social status and access to power and privilege. What this study attempts to do is to move beyond this duality and explore the possibilities that may emerge when children of color share their languages and culture with each other."
Cinthia Salinas, chair of the Department of Curriculum and Instruction and Ruben E. Hinojosa Regents Professor in Education said, "It is a distinct honor for Dr. Cervantes Soon to be selected as a National Academy of Education/Spencer Postdoctoral Fellow. The depth and import of her work are recognized by the field, and this fellowship allows her to further her findings and contributions."
This year, 30 fellows were selected from a competitive pool of more than 200 applications from scholars of education. The fellowships are administered by the National Academy of Education, an honorary educational society, and they are funded by a grant to the academy from the Spencer Foundation.
Now in its 31st year, the fellowship program has more than 800 alumni who include many of the strongest education researchers in the field today.
Cervantes-Soon is the College of Education's second recipient of the fellowship in the last two years. Last year, Assistant Professor Huriya Jabbar in the Department of Educational Administration received a fellowship from the organization. It was her second time to receive the award.