The College of Education is happy to welcome 15 new faculty members for the 2017-2018 academic year. This year, the Department of Special Education is joined by Soyoung Park.
---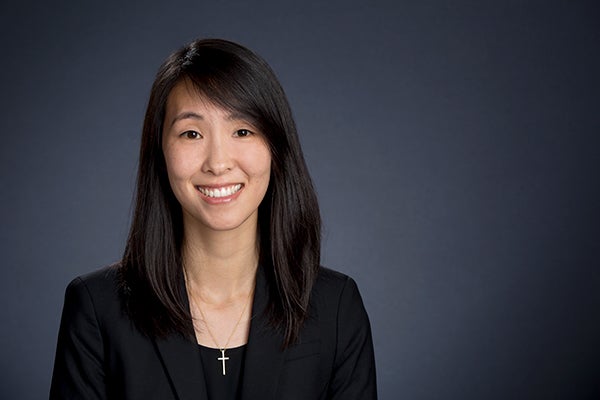 What institution were you most previously with and what was your role?
I just finished up my doctorate at the Stanford Graduate School of Education. While working on my dissertation, I was the primary instructor for several courses in the Stanford Teacher Education Program – Elementary.
 
What are your research interests?  
My research focuses on increasing educational equity for English learners with disabilities, students who are dually marginalized in our school system. Using qualitative research methods, I look at 1) the identification of English learners with disabilities, 2) instruction and services for this student group, and 3) exiting English learners with disabilities from English learner status.
What sparked those interests?  
I was formerly an elementary school general and special education teacher working with many English learners with special needs. I also come from an immigrant family that includes individual with disabilities. My personal and professional experiences made me extremely aware of how inequitable school is for immigrant and English learner youth with special needs. I am driven by a desire to conduct research that might make a difference in the lives of children like my former students and my family members.
What are you excited about for your new position at UT? 
I am excited to meet students who are similarly driven by a desire to make a difference in schools and society at large. I also look forward to working alongside scholars doing cutting edge work that intends to directly impact educational practice.
Is there anyone in the department or program whom you wanted to work with or who inspired you to join us? 
Everyone in the Special Education Department, with their passion for their work and their generous spirits, inspired me to join the College of Education. I am especially looking forward to working with Dr. North Cooc on further developing the Multicultural Special Education concentration area.
What do you hope to contribute to College of Education or the Austin community?
I hope to bring a genuine interest in social justice, equity, and diversity related research, and to attract doctoral students with similar interests. I also hope to contribute work that will bring attention to important issues affecting the large population of English learners with disabilities in Texas.
What is your starting date?
September 1, 2017