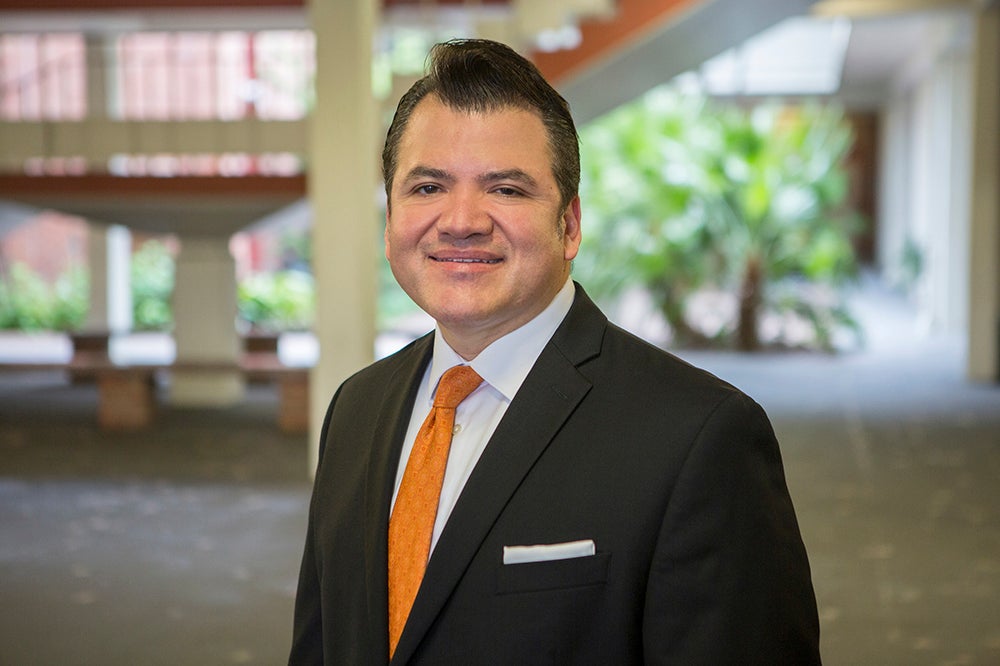 Professor of Practice
Educational Leadership and Policy
The University of Texas at Austin College of Education
There was an expectation that carried throughout all of my classes that we as teachers were going to support all students. I still draw on what I learned about science and scientific methods. When I talk about developing curriculum and teachers, I still carry and draw on these lessons today. In the end, we all want the same things – that kids learn, excel and that they are ready for their college careers and life. Agreeing on what those things are and working collaboratively to make Austin better for our community is very rewarding. It's both hard work and heart work.

Paul Cruz
FAQ
---
How did your program in the College of Education prepare you?
The professors were so helpful and engaging on methods of pedagogy. There was an expectation that we as teachers were going to support all students. It resonated with me when I was taking classes in my early 20s that we as teachers are there to make sure our students learn and excel, and we were likeminded in understanding who we were to support in an urban school environment. Our instructors also made sure we were learning about ourselves. Jim Barafaldi showed us how to make science fun, engaging, and hands on, to make sure that students were interacting with content and each other. When I talk about developing curriculum and teachers, these are example that I still draw on today.
Are there particular courses or projects during your time at UT that stand out?
My internship with the Texas Education Agency (TEA) gave me the opportunity to learn about the State Board of Education and the TEA as well as how the diversity of our state was changing. These were positive learning experiences. Studying what was going on at the national level, and then learning about our state at that time still serve as a frame of reference for me.
What has been most surprising to you about your career path?
What's been most surprising has been the importance of how a school district must and should work with the city, county and other organizations to support students and families. That is so important in our roles in education, and it makes us stronger. When we build on our community resources and work together collectively, it's powerful.