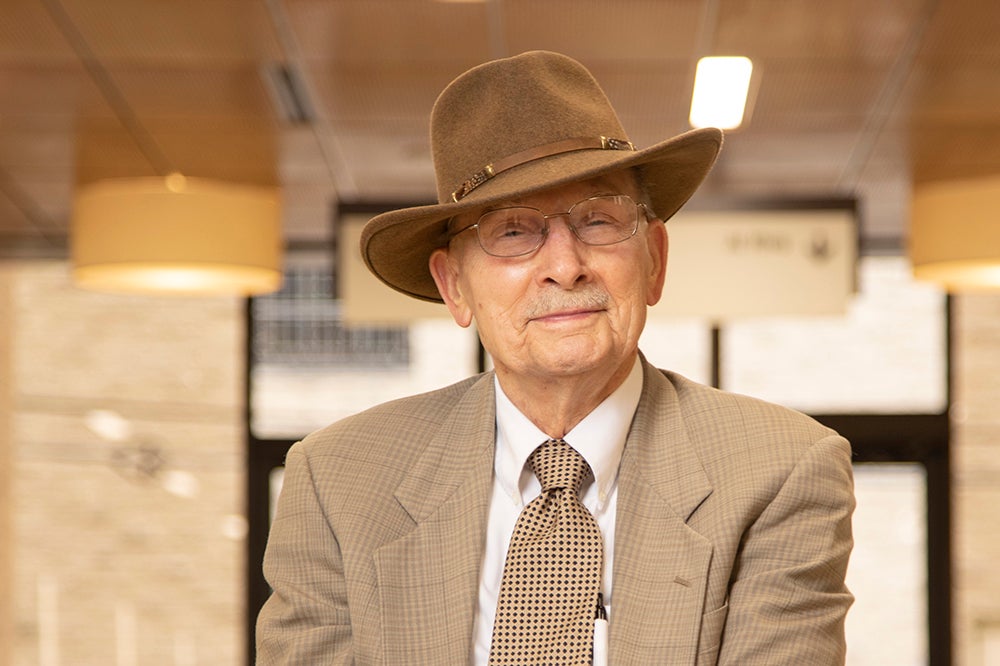 Beeman Phillips says, "I want to give back to a program that meant so much to me professionally over my 40-year career at UT. I want to make it easier for graduate students in the field of school psychology."
Phillips' late wife, Sarah, was also passionate about the field of education. She had earned a master's degree and was a supervisor of elementary school teachers for UT Austin and Texas State University.
Phillips joined the faculty of the Department of Educational Psychology in 1956 where he founded one of the nation's first doctoral training programs in school psychology, the first program nationally to be accredited by the American Psychological Association, and a program considered by many in the field to be the leading program in the country.
"I am very proud of the achievements of the doctoral students who came through the program," he says. "They are real leaders in the field, not just in Texas, but across the country." Under Phillips' leadership, the school psychology program produced scientist-practitioners of the highest quality, many of whom went on to pursue award-winning careers in academia and public schools.
Phillips exemplified and modeled for his students conceptual and methodological rigor in applied educational research that set a high bar within the department. In recognition of his contributions, Phillips received the first annual Dean's Distinguished Faculty Award in 1992. He fondly recalls an event—the American Psychological Association's annual retirement dinner in 1998—where "I was honored with a special 'roast'."
From his home in Austin, he reflects on the reason he invests in graduate students and their futures through his and Sarah's endowments. "I like to give because I want to help students and this is another way I can help them," he says. "It's so expensive to get an education, especially at the doctoral level. I choose to establish endowments because these funds last forever.