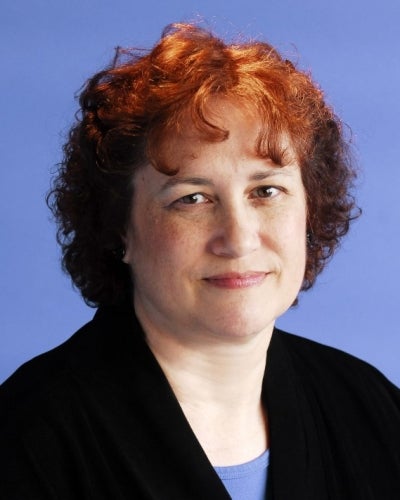 Our esteemed colleague Dr. Patricia Somers passed away on Friday, March 10. Dr. Somers was a devoted colleague at UT and a caring educator and mentor to many. For almost 20 years, she helped lead and support the higher education program in the Department of Educational Leadership and Policy as it rose to national prominence, oversaw the hiring of many key faculty, recruited and trained countless students and took on a key role at the launch of the department's Executive Ed.D. program four years ago.
Dr. Somers also held faculty affiliations with the UT Center for Women & Gender Studies and the Teresa Lozano Long Institute of Latin American Studies. Over the years she distinguished herself with multiple Fulbright Scholar awards and other academic and institutional honors. In recent years, Dr. Somers focused extensively on international education, especially in Brazil, and emergent areas such as "campus carry" and academic freedom for faculty. She was a proud and active member of the American Association of University Professors (AAUP) and a staunch advocate for gender equity.
Dr. Somers earned her Ph.D. in higher education from the University of New Orleans in 1992 and began her faculty career that same year as an assistant professor at the University of Arkansas, Little Rock, earning tenure in 1998. In 1999 she joined the faculty at the University of Missouri, St. Louis, and in 2004 she became a faculty member here at UT. She also served in a number of student affairs-related roles including serving as assistant dean for student advising, director of international education and director of career planning at several institutions.

Dr. Somers spent her entire higher education career in service to others, leaving a profound legacy through her caring style and collegial manner. She is survived by her daughter and granddaughter. If you'd like to send a note to Dr. Somers' family, you may send any well wishes directly to her daughter:
1307 Morrow Street
Austin, TX 78757
Dr. Somers' memorial service will be held at 4:30 p.m. Wednesday, May 31st, at the First Universalist Unitarian Church on 4700 Grover Ave. in Austin. The UT Austin community will be honoring Dr. Somers' memory at the UT Remembers Ceremony on Friday, April 21st, at 2 p.m. All are welcome to attend.