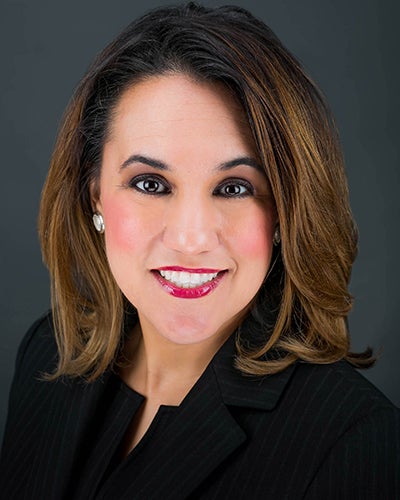 Linda García, executive director of the Center for Community College Student Engagement (CCCSE), was named the recipient of the 2023 Educational Testing Service O'Banion Prize given by the League for Innovation in the Community College. The award is given annually to an individual who has greatly influenced a transformation in teaching and learning, or to a college that best exemplifies the ideals and characteristics of a learning college.
In addition to her role as executive director of CCCSE, Dr. García serves as an assistant professor of practice in the Department of Educational Leadership and Policy. Her experience and expertise includes student development, instructional support, grant writing and teaching. She served as a coach for the American Association of Community Colleges Pathways 2.0 and continues in this same role for the Texas Pathways Project. She earned her doctorate in higher education administration with a specialization in community college leadership from The University of Texas at Austin.
Prior to her current role, Dr. García served as assistant director of college relations at CCCSE, vice president of community college relations at the Roueche Graduate Center at National American University, and has worked at Lone Star College, Maricopa Community Colleges, The University of Texas at Brownsville and Texas Southmost College.
About the League
The League for Innovation in the Community College is an international nonprofit organization with a mission to cultivate innovation in the community college environment. The prize was presented during the League's annual Innovations Conference.