Allison Skerrett
Director of Teacher Education
Louise Spence Griffeth Fellow for Excellence​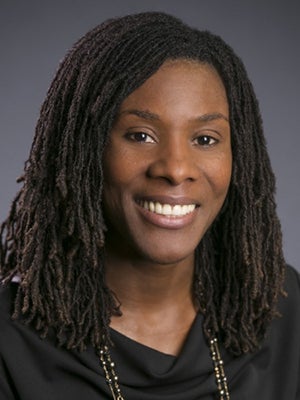 Allison Skerrett is the director of education for the College of Education. She also serves as director of the University of Texas Urban Teachers Program, a professor in the Language and Literacy Studies program area, and an affiliate faculty member in the Cultural Studies in Education program area in the Department of Curriculum and Instruction. She is also the faculty advisor for the University of Texas Urban Teachers Secondary English Teacher Education Program.
Skerrett was instrumental in co-leading a team of faculty to transform the teacher education program to use evidence-based practices in preparing pre-service teachers to teach in culturally responsive ways. As director of the teacher education program, Skerrett provides intellectual, curricular and programmatic, as well as organizational leadership to the College of Education teacher education programs. Along with the college's leadership team, she works in collaboration with the directors of the Special Education teacher certification, the EC-6 and Bilingual teacher education programs, and the UT Urban Teachers programs.
Skerrett's teaching and research focus on secondary English education in urban contexts, adolescent literacy practices in school and outside school contexts, transnational youths' literacy practices and learning across transnational social and educational settings, and sociocultural influences on teaching and learning. She teaches courses such as Teaching Secondary English and Reading and Literacy and Social Change in the Urban Teachers program.
In 2016, Skerrett was appointed to Scotland's International Council of Education Advisers by the First Minister of Scotland, Nicola Sturgeon. The 10-member international council's role is advising the Scottish government on issues related to education and inequity, providing them with the evidence-based advice on improving their education system, and educational and social outcomes for all K-12 students.
Skerrett has recently been appointed (2019) to the National Assessment of Educational Progress (NAEP) Visioning and Development Panels. This group is tasked with updating what will become the 2025 NAEP Reading Assessment Framework to present to the National Assessment Governing Board, an independent nonpartisan board created by Congress to set policy for NAEP. For over four decades, NAEP has provided information on the achievement and performance of students in the United States. NAEP, known as "The Nation's Report Card," is the largest continuing, nationally representative measure of what U.S. students know and can do in various subject areas.
Skerrett currently serves on five editorial boards, including Reading Research Quarterly, Journal of Literacy Research, Journal of Adolescent and Adult Literacy, Research in the Teaching of English, and Journal of Professional Capital and Community. She has published in Teachers College Press, the American Educational Research Journal, Reading Research Quarterly, Research in the Teaching of English, Urban Education, and Teaching and Teacher Education, among others.
Skerrett has received numerous awards, including the Literacy Research Association's Early Career Achievement Award, the College of Education Dean's Fellowship Award, the College of Education Dean's Distinguished Teaching Award, and the Elizabeth Shatto Massey Award for Excellence in Teacher Education.
Skerrett earned her bachelor's and master's degrees in English Language and Literature from The University of Massachusetts in 1998 and 2000, and her Ph.D. in Curriculum and Instruction from Boston College in 2007. Prior to entering higher education, Skerrett taught secondary English in Boston Public Schools.
---
Contact Us
Mailing Address
College of Education
1912 Speedway, Stop D5000
Austin, Texas 78712
View Map
---
---