Human Development, Culture and Learning Sciences
Doctoral Program
Human Development, Culture, & Learning Sciences (HDCLS), as a core academic area of specialization, represents the scientific and theoretical bases for research and practice within the field of Educational Psychology.
HDCLS doctoral students are required to complete:
EDP Foundation courses,
HDCLS Program courses,
Out-of-Specialization courses, and
Qualifying Process and Dissertation coursework.
Student coursework may vary depending on prior graduate coursework and waivers. Required courses are designed to meet relevant APA and licensure requirements. All required courses must be completed with a grade of at least B-.
Please note required coursework may vary from year to year. Current students should always defer to their Program of Work for course requirements and consult with their faculty advisor / Graduate Advisor for any needed clarifications.
Note: the first digit in a Course Number denotes the number of credit hours of the course. Example: EDP 480C Correlation & Regression Methods = 4 credit hours.
Program Overview
Human Development and Culture Concentration
The Human Development and Culture Concentration has the purpose of training graduate students in the theories of developmental, social, and personality psychology to prepare them for teaching and research. Threaded through each of these topics and the others represented in HDCLS is a strong commitment to exploring the impact of culture on human development and outcomes. Students are trained to be skilled consumers of research information and to be skilled creators of research information. It is expected that many of the doctoral graduates will teach in small colleges, teach and conduct research in universities, or work in human service delivery organizations. It is also expected that PhD students will be able to teach others how to conduct research, as well as to engage in the process of research.
Advanced course work in developmental, personality, and social psychology is available for students who plan to pursue teaching and research. Topics include child and adolescent development; social psychology and educational outcomes; family relationships; adulthood and aging; cognitive and social development in children; gender, race, and ethnic influences on academic achievement; the influence of culture and personality on behavior; theory and assessment; and a variety of special topics covered in seminars reflecting student and faculty needs and interests. Opportunities for research are available through facilities on campus, as well as in connection with the research activities of individual faculty members. Course work, practica, and other experiences are planned to meet individual student needs as dictated by interests and career plans.
Course work and research activities are geared to meet individual needs, qualifications, and objectives. On completion of core requirements, students may plan the remainder of their academic preparation through individual consultation with faculty members whose primary research interests and activities are in the student's area of interest.
Learning Sciences Concentration
The Learning Sciences Concentration in HDCLS is designed primarily as preparation for university and college teaching and research. A significant number of graduates, however, engage in similar teaching and research activities in government, industry, professional schools, school systems, and other types of instructional and applied settings.
The primary goal for students who choose this concentration is to acquire strong theoretical understanding and methodological skills needed to conduct original research and development work in the learning sciences. Educational psychologists who concentrate their work in this area try to understand better the factors that influence how human competence and performance change (learning and motivation) and what might be done to facilitate positive change (instruction). Typically, a cognitive framework is used to understand learning, motivation, and instruction. Within this, there is great diversity in specific research questions being explored and the methods used. Students gain experience in using a variety of research techniques, such as naturalistic observation, thinking aloud protocols, cluster analysis, and standard experimental manipulation, in order to understand each method's strengths, weaknesses, and appropriate use. Students also acquire skills in instructional design and development that are particularly important for those who expect to pursue careers in teaching, industry, and other applied settings.
Course work and research activities are geared to meet individual needs, qualifications, and objectives. On completion of core area requirements, students may plan the remainder of their academic preparation through individual consultation with faculty members whose primary research interests and activities are in the student's area of interest.
EDP Foundation Courses (26 credit hours)
The Educational Psychology Foundation courses represent foundational knowledge in educational psychology, and reflect APA guidelines requiring doctoral-level psychologists to have basic knowledge in the breadth of scientific psychology, its history of thought and development, research methods, and applications. Foundation courses must be completed prior to the Qualifying Process.
Methods Foundation (17 hours)
Prerequisite Course: EDP 380C.2 Fundamental Statistics: prerequisite for all Methods courses.
EDP 480C.6 Statistical Analysis for Experimental Data
EDP 380D.4 Psychometric Theory and Methods
EDP 480C.4 Correlation & Regression Methods
EDP 381C.2 Research Design & Methods for Psychology and Education
Development & Learning Foundation (9 hours)
Human Development & Social Foundation Courses (Choose 1):
EDP 382C.2 Social Psychology
EDP 382F.3 Life Span Development
Learning Foundation Courses (Choose 1):
EDP 382D.6 Motivation and Emotion
EDP 382D.4 Psychology of Learning
EDP 398T College Teaching Methodology
+1 additional course from either Human Dev/Social or Learning areas
HDCLS Program Courses (21 hours)
EDP 381C.6 Literature Review and Research Synthesis
EDP 382Q HDCLS Research Practicum (or approved substitute) (2 semesters)
1 EDP course with Diversity/Culture focus (course choice must be approved by Area Chair)
Additional 3 course electives in the HDCLS area (course choice must be approved by Area Chair)
Out-of-Specialization Courses (9 hours)
The Graduate School requires doctoral students complete 9 hours of coursework outside of their area of specialization. These courses are an opportunity to enhance research/clinical interests and form relationships with out-of-area faculty; course choice must be approved by faculty adviser.
1 course (minimum 3 hours) taken outside of the EDP department
2 courses (minimum 6 hours) taken either outside of the EDP department, or in an EDP program area outside HDCLS
Qualifying Process & Dissertation (12+ hours)
Qualifying Process: EDP 395R Qualifying Process Research (2 semesters, no later than the semester in which turn in qualifying document)
Dissertation: EDP 3/6/999W Dissertation, beginning the semester following advancement to candidacy.
HDCLS Predoctoral Project
Prior to graduation, HDCLS students are required to complete a research project to demonstrate research proficiency. The HDCLS Predoctoral Project is led by the student (must be first-authored) under the supervision of an HDCLS core faculty member. The project involves completing the following stages of a study: conception, design, data analysis, and completion of a manuscript ready for publication. An HDCLS faculty committee consisting of the study supervisor and a reader will review the project at completion.
Doctoral Portfolio Programs (Optional)
Portfolio programs are optional opportunities for doctoral graduate students to obtain credentials in a cross-disciplinary academic area of inquiry while they are completing the requirements for a degree in a particular discipline. A portfolio program usually consists of four thematically related graduate courses and a research presentation.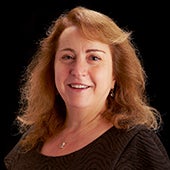 ---
Graduate Students
---
Request Information
Tell us a bit about yourself and what programs you are interested in. We'll be in touch with information soon!
---