Human Development, Culture, & Learning Sciences
Department of Educational Psychology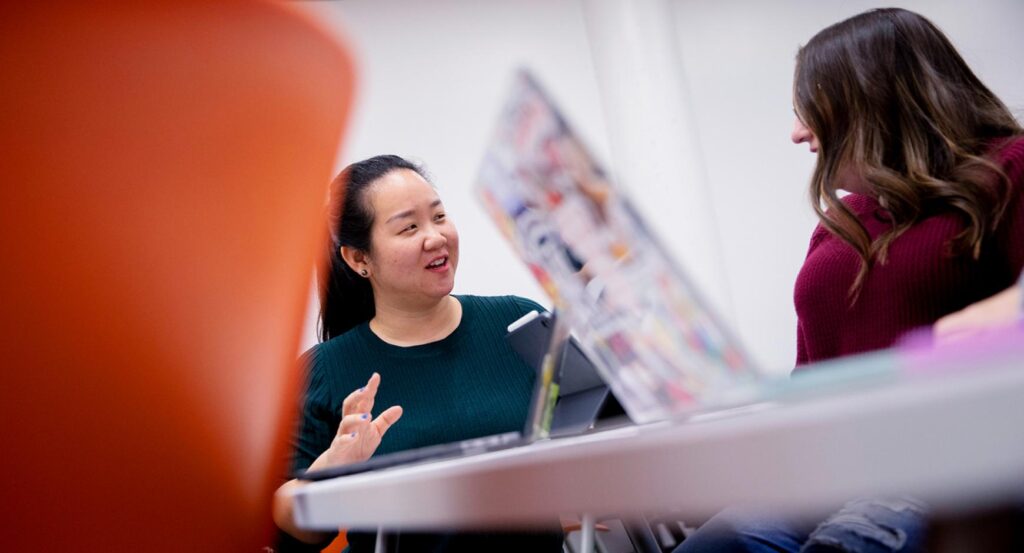 Human Development, Culture, & Learning Sciences (HDCLS), as a core academic area of specialization, represents the scientific and theoretical bases for research and practice within the field of Educational Psychology.
In order to prepare graduate students for careers in teaching and research, we train students in theories of: human cognition, culture, development, language, learning, motivation, social psychology and personality psychology.
Our program offers both Ph.D. and master's degrees in specific sub-areas within our academic discipline. Please visit the links below for additional details about our program.
Goal 1: Develop students' knowledge and skills in research, theory, and scholarship to allow them to make significant contributions to knowledge in the fields of human development, culture, and learning sciences.
Goal 2: Enhance students' understanding and appreciation of the effects of diverse cultures on human development and learning.
Goal 3: Develop students' knowledge and skills as instructional leaders about ways to enhance learning in a variety of educational contexts.
Goal 4: Prepare students for professional success in a variety or educational settings, including universities and colleges, school districts, and research organizations.
Goal 5: Stimulate discussion, inquiry, and curiosity concerning issues of psychology as applied to education at all levels, in both online and face-to-face contexts, in both formal and informal settings.
HDCLS receives approximately 80 applications each year and admits about 6-10 students annually. There is no established minimum GPA, although students with weakness in this or any other area would need to show outstanding performance in other areas in order to be given serious consideration. Selection of students is based on multiple factors including undergraduate grades, letters of recommendation, demonstrated interest and productivity in research, apparent match between student and faculty interests, and evidence from the recommendation letters and personal statement of intellectual curiosity, tenacity, open-mindedness, interpersonal sensitivity, and integrity.
Coping and Stress in Education Research Team
Explores the intersection of health, psychology, and education by researching how to promote wellness and productivity in educational settings.
National Deaf Center on Postsecondary Outcomes
Supports postsecondary outcomes for individuals who are deaf, deafblind, deafdisabled, hard of hearing, or late deafened by drawing on evidence-based strategies to educate and engage with stakeholders across the nation.
The following faculty will be reviewing applications and plan to admit Ph.D. students in 2024:
Stephanie Cawthon
Patricia Chen
Toni Falbo
Laura Quinones-Camacho
Marie-Anne Suizzo
Veronica Yan
---