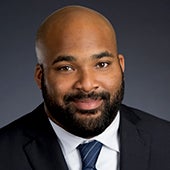 Educational Administration Assistant Professor Joshua Childs and Educational Psychology Assistant Professor James Pustejovsky have been named fellows by the Greater Texas Foundation. The Greater Texas Foundation serves the citizens and educational institutions of Texas by supporting initiatives that increase rates of post-secondary enrollment and completion for all Texas students, with a particular focus on students who may encounter barriers to post-secondary success.
Both professors have been awarded $30,000 per year for three years to support their research which aligns with the post-secondary preparation goals of the Greater Texas Foundation. The fellowship also includes mentorship and professional development opportunities to support their tenure track.
Childs' research examines collaborative approaches involving community organizations and stakeholders that improve academic achievement and reduce opportunity gaps for students.
Pustejovsky's interests include meta-analysis, causal inference, robust inference, statistical methods for of single-case research designs, experimental design, and statistical models for behavioral data.