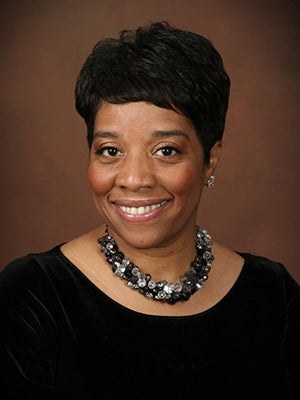 Educational Leadership and Policy (ELP) alumna Tina Jackson, Ph.D. '14, is the first African American woman to serve as the assistant commissioner of workforce education at the Texas Higher Education Coordinating Board (THECB). In this role, Jackson will work with all aspects of career and technical workforce initiatives and programs such as the THECB reskilling initiative that will allow Texas public colleges, technical schools, and universities to provide financial assistance to Texas students to cover tuition and fees. She also will present a legislative update at the upcoming Texas Alliance of Black School Educators/Texas Association of Black School Personnel in Higher Education conference.
"I am thrilled to be able to serve the great state of Texas by providing leadership to continue creating clear pathways to careers that support our current workforce demands. I am grateful for the training I received from the esteemed professors at the University of Texas at Austin who provided professional development and career guidance that prepared me to address critical issues in higher education," Jackson said.
Department Chair and Professor Victor Saenz said, "ELP proudly celebrates Dr. Tina Jackson's appointment. She advances a long and proud legacy of ELP alumni who have ascended to significant leadership roles across the higher education landscape."
Associate Dean for Equity, Community Engagement, and Outreach Richard Reddick added, "I have watched Dr. Jackson's trajectory in the field from her time as a student in ELP. She continues to break barriers and advance the cause for Texans preparing for the workforce and postsecondary education."
The college congratulates Jackson on her new role and wishes her all continued success!