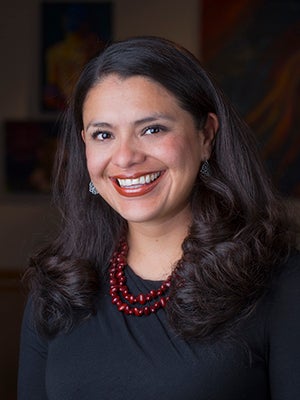 Montserrat Garibay, B.S. '03, B.A. '04, M.Ed. '13, has been named the senior liaison for labor relations, Office of the Secretary at the Department of Education under the Biden Administration.
"I feel that the past 17 years have been training me for this new journey. I am grateful for the outstanding education I received at the University of Texas at Austin College of Education. I am excited to serve in this role and advocate for our most precious assets, our students, the future of our country," said Garibay.
Prior to her appointment, Garibay served as secretary-treasurer of the Texas AFL-CIO. She also served as vice president for certified employees with Education Austin, a merged union local with the American Federation of Teachers, National Education Association, and the American Federation of Labor-Congress of Industrial Organizations. She worked as a bilingual pre-kindergarten teacher for eight years and is a National Board-Certified Teacher.
An activist on education and immigration issues, Garibay came to the U.S. from Mexico City as an undocumented immigrant and became a citizen 20 years later. She has been instrumental in promoting opportunities for all students, including those from immigrant families.
Of her former student, Assistant Clinical Professor in the Department of Curriculum and Instruction Haydeé Rodríguez, said, "Monse, as we affectionately call her, is a tireless, vibrant spirit who embodies the message from Maya Angelou, 'I've learned that people will forget what you said, people will forget what you did, but people will never forget how you made them feel.' She makes everyone feel important and welcomed. Monse always opened her home to others and shared her story so that others would feel honored and inspired. As senior advisor for labor relations, Monse will continue to advocate for immigrants in a humanizing and authentic manner. I couldn't be prouder!"