July 20, 2021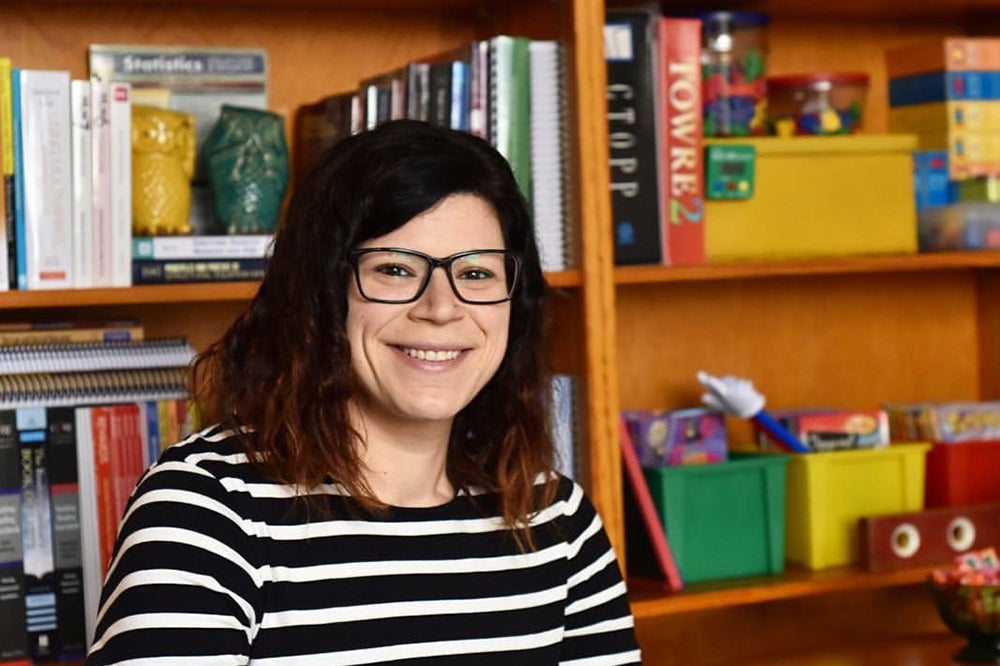 Self-determination skills can help students plan for the future through promoting autonomy and self-directed actions. But can those skills also help 4th and 5th graders with their reading?
That's what Associate Professor of Special Education Jessica Toste and her team will be investigating in a new study awarded $1.9 million on July 1 by the Institute of Education Sciences (IES) to research improving reading outcomes for older elementary students.
The project, The Self-Determined Learning Model of Instruction for Reading (SDLMI-R): Improving Outcomes of Upper Elementary Students with or At-Risk for Reading Disability, is based on an approach originally developed for high school students at the University of Kansas.
Despite calls to address self-determination in the elementary years, research has primarily focused on the secondary level, where teachers use the Self-Determined Learning Model of Instruction (SDLMI) to enable students to set goals, make choices and decisions, develop plans to reach their goals, and track progress toward their goals.
This project will bridge that gap. It will use the SDLMI-R with 4th and 5th grade students who experience significant struggles with reading. The SDLMI-R will enhance reading interventions by integrating motivation and self-regulated goal attainment, which will boost students' self-determination and ultimately their reading achievement.
The vital link between motivation and reading is a topic previously studied by Toste and her team.
"There is a critical need to better understand how we can create conditions that support motivation," said Toste, who is a fellow of the Reading Institute at the Meadows Center for Preventing Educational Risk. "Students initially lose motivation because of repeated failure to master reading skills, then that lack of motivation leads to being less inclined to engage in reading over time."
During the four-year project, the research team plans to work with 220 students in elementary schools surrounding Austin, Texas and Lawrence, Kansas – each of whom will receive targeted reading intervention. The team's objectives include:
Developing the SDLMI-R and associated instructional materials,
Testing it for evidence of promise, and
Providing information about the cost-effectiveness of the intervention.
"I'm very excited to begin this work with our incredible team," said Toste, who is the principal investigator of the study.
Her team includes Karrie Shogren and Sheida Raley of the University of Kansas and Greg Roberts of the University of Texas at Austin.