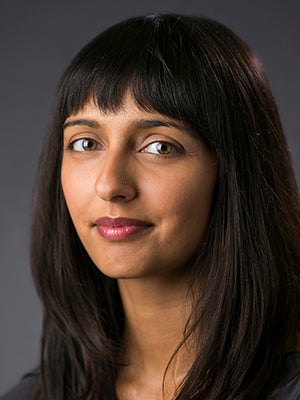 The College of Education congratulates Huriya Jabbar, Ph.D., on being awarded the 2021 Early Career Award from the American Educational Research Association (AERA). The award recognizes a scholar in the early stages of their career who has conducted a distinguished program of cumulative education research in any field of educational inquiry. She was recognized at the virtual AERA Awards Celebration held on December 7.
"Among thousands of AERA members, Dr. Jabbar's recognition from the Association represents a milestone achievement for an early-career scholar in the field of education. We are proud of her many accomplishments and so fortunate to have her as a faculty colleague in ELP and in the College of Education," said Victor B. Sáenz, chair of the Department of Educational Leadership and Policy in the College of Education.
Jabbar's research uses sociological and critical theories to examine how market-based ideas in PreK-12 and higher education shape inequality, opportunity and democracy in the U.S. She is currently studying school choice policy and school leaders' behavioral responses to competition; choice and decision-making in higher education; and teacher job choices, recruitment and retention.
Jabbar is an associate professor in the Department of Educational Leadership and Policy. She is also affiliated with the National Center for Research on Education Access and Choice and the Education Research Alliance for New Orleans at Tulane University, where she continues to study issues related to school choice in New Orleans, and is a Faculty Research Affiliate at the Population Research Center at UT Austin.