The College of Education is home to world-class faculty members who are innovative teachers and conduct high-impact research year-round. Our faculty members are awarded grants and fellowships on a regular basis, and are selected for awards that recognize their work and impact.
Department of Curriculum and Instruction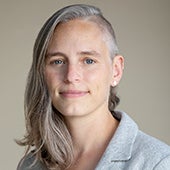 Emma Gargroetzi, Ph.D.
Dr. Gargroetzi has been selected as a 2022 National Academy of Education (NAEd)/Spencer Postdoctoral Fellow. The program provides funding and professional development to early-career researchers whose projects address critical issues in the history, theory, or practice of formal or informal education, at the national and international levels.
The NAEd/Spencer Postdoctoral Fellowship provides $70,000 to focus on research and attend professional development retreats. This year, the 25 postdoctoral fellows were selected from a pool of 258 applicants.
Department of Educational Leadership and Policy
Terrance Green, Ph.D.
Dr. Green was selected as a recipient of the President's Associates Graduate Teaching Excellence Award for the 2021-22 academic year. This award recognizes excellence in graduate student teaching, and recipients are UT Austin's educational innovators whose commitment and performance not only teach, but inspire graduate student learners. These awards are made possible by contributions from friends of the university who are committed to the quality of our educational programs – a group of people known as the President's Associates.
Department of Kinesiology and Health Education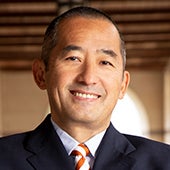 Hiro Tanaka, Ph.D.
This spring, Dr. Tanaka received the Honor Award from the Texas Chapter of the American College of Sports Medicine (TACSM) at its Annual Meeting. The Honor Award, the highest award given by TACSM, recognizes an individual who has made outstanding contributions to exercise science and sports medicine while working in the state of Texas.
Department of Special Education
Sarah Powell, Ph.D.
Dr. Powell will serve as co-PI on a new grant funded by the Institute of Education Science (IES). The grant, called STAIR: Supporting Teaching of Algebra with Individual Readiness, will work with middle school teachers who teach mathematics to students who experience difficulty with mathematics. The primary institution on this grant is the University of Missouri with Southern Methodist University as another partner. This grant is $3M for 3 years and is funded as part of COVID acceleration programs funded by IES.
National Institute for Staff and Organizational Development
The Technology for Effective and Efficient Learning Lab (TEEL Lab) at Carnegie Mellon University and the National Institute for Staff and Organizational Development (NISOD) will collaborate to create a more engaging and more inclusive curriculum for teaching information technology and computer science in community colleges.
The Social and Interactive Learning at Community Colleges (SAIL-CC) program will be piloted at colleges representing a variety of geographic locations, rural and urban settings, school sizes, faculty and student demographics, required learning objectives, and other factors.
SAIL-CC will design and develop innovative methods and tools to improve teaching and learning in entry-level information technology and computer science courses taught at community colleges. The project will be led by TEEL Lab educational researchers, working in close collaboration with NISOD and disciplinary instructors from five community colleges across the U.S. The SAIL-CC grant has been funded as a Level III Engaged Student Learning Project through the National Science Foundation's Improving Undergraduate STEM Education Initiative.
Project launch activities began Spring 2022, including recruiting eight beta test colleges and 25 pilot colleges from NISOD member institutions.