The College of Education extends a heartfelt congratulations to the faculty members whose work was recognized at the 2023 AERA Annual Meeting in Chicago. This year's theme, Interrogating Consequential Education Research in Pursuit of Truth, brought together researchers from around the world studying a myriad of critical topics in education. Four COE faculty members were presented with awards for outstanding contributions to education, mentorship, early career achievements and exceptional research; while others were guest speakers or panelists for Presidential Sessions and other featured talks. The American Educational Research Association (AERA) is a national research society who strives to advance knowledge about education and promote the use of research to improve education and serve the public good.
The College of Education's faculty members who were recognized with awards this year include: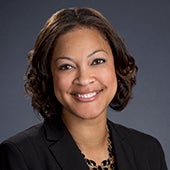 Tia Madkins
Assistant Professor, Department of Curriculum and Instruction
Dr. Madkins received the 2023 Revolutionary Mentor Award given by the AERA Critical Educators for Social Justice (CESJ), the largest special interest group (SIG) in AERA. This award honors a scholar (at any rank) who has been vital in supporting others in their research, teaching and critical community engagement; and who encourages, supports and collaborates with graduate students and junior faculty to cultivate transformative scholarship that impacts communities inside and outside of the academy. Dr. Madkins' research examines equity-focused PK-16 STEM teaching and learning across urban contexts with a focus on Black girls.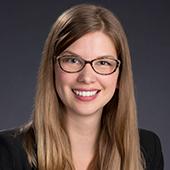 Katherine Muenks
Assistant Professor, Department of Educational Psychology
Dr. Muenks received the 2023 Early Career Award given by AERA Division C: Learning & Instruction. Her research focuses on motivation and how individual beliefs and social-contextual factors influence students' achievement and academic behaviors.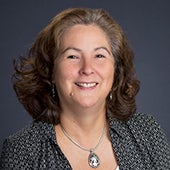 Cinthia Salinas
Associate Dean for Equity and Inclusive Excellence
Ruben E. Hinojosa Regents Professor in Education, Department of Curriculum and Instruction
Dr. Salinas received the 2023 Outstanding Contribution Award given by the AERA Social Studies Research SIG. Her work and research in social studies includes critical historical inquiry in elementary bilingual and secondary education late arrival immigrant ESL classroom settings, as well as broader understandings of citizenship.
Cathery Yeh
Assistant Professor, Department of Curriculum and Instruction
Dr. Yeh received the Early Career Publication Award by the AERA Research in Mathematics Education SIG for her article "From the margin to the center: A framework for rehumanizing mathematics education for students with dis/abilities" published in The Journal of Mathematical Behavior. Mark Ellis and Diana Mahmood were co-authors. Yeh's research examines the role race, class, gender and language plays in the constructions of ability in mathematics classrooms.