Career Closet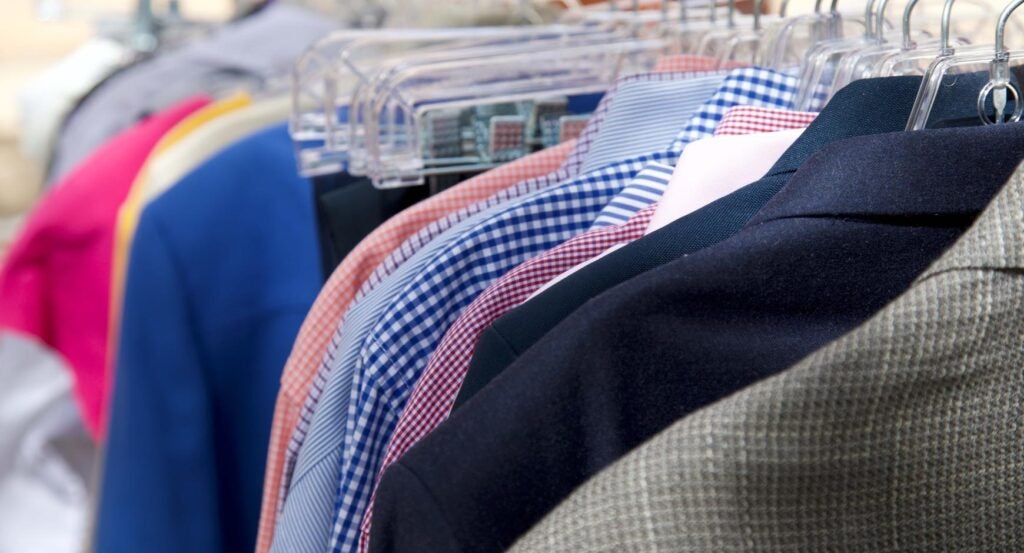 The College of Education maintains a Career Closet, offering donated business and business casual clothing available free of charge. Students looking for that perfect outfit for a meeting, interview, career fair and other job-related opportunities, are welcome to shop in person or contact edcareerengagement@austin.utexas.edu with questions!
Shop the Career Closet
The College of Education Career Closet is available free of charge for students during business hours. The closet is stocked with gently used professional clothing and limited accessories, including footwear. Students may select, try on and shop for any combination of items to meet their needs, and College of Education staff are on site to help look for specific items and sizes.
To schedule an appointment to look for items, please contact edcareerengagement@austin.utexas.edu.
Donate to the Career Closet
Donations to the Career Closet are encouraged and welcomed! Please review the following guidelines below prior to donating:
Requirements: All donations must be clean, damage free and gently used, like new or new.
Acceptable Donations: business suits, blazers, dress shirts/blouses, dress slacks/skirts, ties, dress shoes, belts and briefcases/padfolios.
Grey, black, navy, white, burnt orange or khaki clothing items are preferred.
Donations Not Accepted: damaged items, casual clothing, or items purchased over 5 years ago unless they are currently in fashion.
All donations should be brought to the Student Services Center, SZB 2.110, during business hours.
---
Contact Career Engagement
Sánchez Building
Monday – Friday
8:00 a.m. – 5:00 p.m.