While a lot of water safety concerns focus on children, research shows that 18-24-year-old men are also at a higher risk of drowning.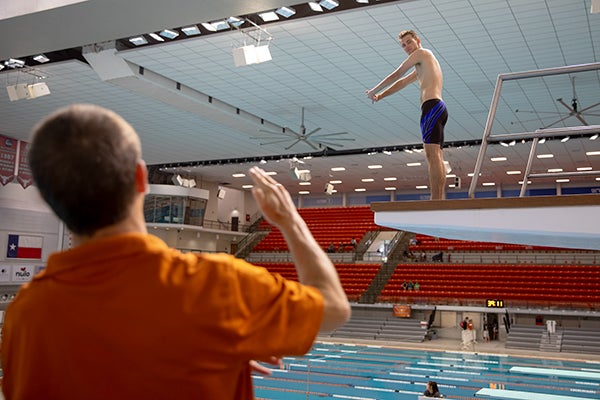 Don Crowley, assistant professor of practice in the Department of Kinesiology and Health Education, explains that 18-24-year-old men are at a higher risk for drowning because they believe that they are invincible. Men are statistically more likely to try something dangerous like cliff jumping whereas women in this age range are likely to be more reserved and check out the are below before taking the plunge.
These tips can help keep you and those around you safe this summer, whether you're 2 or 22.
Wear a life jacket.
Most aquatic areas are equipped with life jackets thanks to organizations like the American Red Cross and the United States Lifeguard Association. Crowley recommends that everyone wears one when participating in water sports, no matter the intensity of the activity or the age or skill level of the swimmer.
"People are out on paddle boards thinking that nothing will happen, but it can. I was out on a paddle board and got whacked in the head. I was so out of sorts that if I hadn't had a life jacket on, I could have drowned," says Crowley.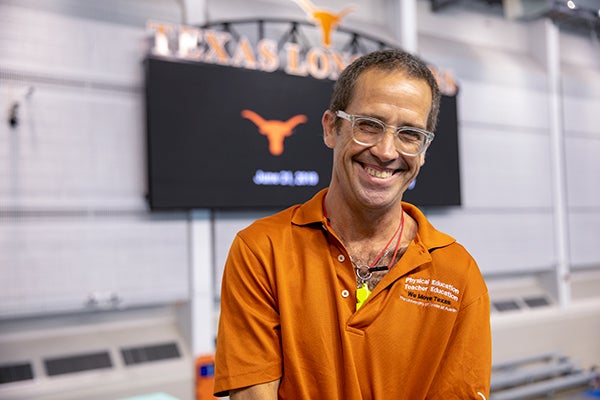 Don't drink and dive.
Alcohol impairs judgement and reaction time which amplifies the dangers of swimming, diving, and operating watercraft. "When people are drinking and doing these activities they don't respond well when things go wrong," says Crowley. "This is especially dangerous when they're operating water vehicles because they expect brakes to be there like in a car but you actually have to turn and accelerate which they aren't used to doing."
Be aware of your surroundings.
Swimming in nature is much different than swimming in a pool. "At the Lee and Joe Jamail Texas Swim Center, you can dive into the pool and know that it's 18-feet deep, but in nature you never know what is hidden under the water," says Crowley. "If you're going to jump off of a cliff, get down there first to make sure it's deep enough and that there aren't rocks or tree roots that could lead to injuries if you land on them."
Learn how to spot someone who is struggling in the water.
The first step to drowning prevention is recognition. Crowley says that there are four types of swimmers
Swimmers. These swimmers are doing well.
Distressed swimmers. These are swimmers who have a cramp or other issue that is making swimming difficult. These victims are the easiest for lifeguards to recognize.
Active drowning victims. These victims aren't going to call out because they are already struggling for air. Their legs have stopped kicking and they have about 30 seconds before they go underwater.
Passive. These victims are no longer moving in the water.
If you see someone drowning, use the tools around you.
Call 911 immediately and look to see what tools you have around you. If you can hold onto the edge of the pool and reach the victim you can, but remember not to grab onto a drowning victim if they're in the water with you or you might begin to struggle yourself. Most aquatic facilities are stocked with an array of tools like pool noodles, throwing rings, and shepard's crooks that can help get a drowning victim to safety.
Even fully loaded YETI coolers can be a great life-saving tool in dire situations. "They will float like there's no tomorrow and their handles are sturdy enough for someone to grab onto and be pulled to safety," says Crowley.
Don Crowley is an assistant professor of practice in the Department of Kinesiology and Health Education. He's also an education board member of the National Drowning Prevention Alliance and serves as an American Red Cross Instructor Trainer and USA Swimming and Diving Coach.