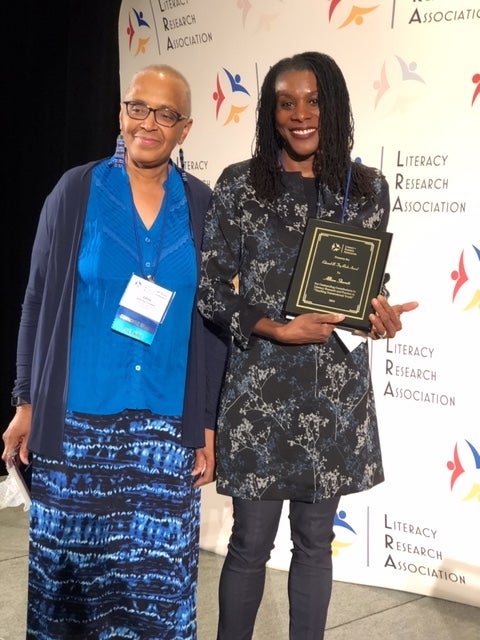 Allison Skerrett's book, Teaching Transnational Youth: Literacy and Education for a Changing World, received the Literacy Research
Association's 2019 Edward B. Fry Book Award at the organization's annual conference.
This award is given to a book that advanced the knowledge of literacy, displays inquiry into literacy, and shows responsible intellectual risk-taking.
Skerrett is the director of teacher education for the college and a professor in the department of curriculum and instruction.