Cooperative Superintendency Program
Doctoral Program
The Cooperative Superintendency Program (CSP) offers a doctoral degree (Ed.D.) within the Educational Leadership and Policy Department of the highly ranked College of Education at the University of Texas at Austin. The CSP is at the forefront of preparing education leaders to meet the ever-changing needs of today's public education system. Our dedicated faculty and intensive coursework maintain our position among the top-rated superintendency preparation programs in the nation.
Our program seeks to attract leaders with outstanding professional readiness and prepare them for executive-level positions, including:
Superintendents of school districts
Chief executives in state education agencies
Directors in education service centers or laboratories
Executive-level management posts in large cities or suburban districts
Program Details
Semester Start: Summer
Deadline to Apply: Nominations due December 15, Applications due January 15
GRE Required? Yes
Location: On Campus
Schedule: Flexible
Length of Program: 30 months: 63 hours of coursework, 69 with dissertation hours
This program starts in the Summer semester only. You must select the "Summer" semester in the ApplyTexas application. If you apply to the wrong semester or incorrect program track in the Educational Leadership & Policy department in the ApplyTexas application, you could be subject to additional application fees. Students will need to take the Texas Examinations of Educators Standards (TExES) Superintendent exam in order to become certified in Texas. Our graduates' passing rates typically exceed 97%. Learn more about certification requirements on the Texas Education Agency's website.
Program Features
Practitioner-focused curriculum
Real-world, real-time application
Cohort model, student collaboration, shared learning
Completion in 30 months (63 hours of coursework, 69 with dissertation hours)
Face-to-face contact with renowned faculty focused on equity and excellence
Flexible scheduling for current and aspiring public school executives
Strong regional, state, national, and international alumni network
Key Competencies
Leadership for Equity and Excellence
Strategic Thinking and Planning
Policy and Governance
Human Relations
Law and School Finance
District-Level Operations
Students in the Cooperative Superintendency Program (CSP) will earn an Ed.D. in Educational Leadership.
Total program for this Ed.D.: 63 hours of coursework; 69 with dissertation hours.
Social Science Core (12 hours)
ELP 390R / EDA 382M Organizational Design & Behavior
ELP 390E / EDA 383E Educational Econ & Finance (K-12 focus, Spring)
ELP 390S / EDA 388M Social & Cultural Contexts of Education
ELP 390P / EDA 388P Educational Politics & Policy (K-12 focus, Fall)
Superintendent Specialization (33 hours)
ELP 394R/ EDA 383 School Restructuring and Renewal
ELP 393S/ EDA 383 Superintendent Practicum
ELP 393S/ EDA 383 Superintendent Practicum
ELP 393S/ EDA 383 Superintendent Practicum
ELP 394N/ EDA 395 Schl/District Instructional Leadership
ELP 694T/ EDA 695 Administrative Theory
ELP 394C/EDA 383 School District Functions I
ELP 394D/ EDA 383 School District Functions II
ELP 394L/ EDA 388L School Law
ELP 394S/ EDA 395 Superintendent Seminar
ELP 391E Epistomologies of Ed Research / EDA 387Q Introduction to Systems of Human Inquiry/
ELP 391Q/ EDA 381Q Qualitative Research Design & Analysis
ELP 392E/ EDA 395 Program Evaluation and Decision Making
Outside the Department Courses (9 hours)
EDC 390T Dual Language Issues and Trends (Dept. of C&I)
Course to be taken outside the department
Course to be taken outside the department
Treatise (minimum of 6 hours, 3 hours per semester)
ELP 399K/ EDA 399K Treatise
ELP 399L/ EDA 399L Treatise
Important Notice
This program requires additional materials beyond the Graduate School Application, such as pre-requisites, program-specific documents or other information. Please make sure to check with the department/program in order to ensure you have submitted all required application materials on or before the deadline.
All graduate students are required to apply to the state application system ApplyTexas. We strongly encourage you to start this process well in advance of the deadline to allow us time to process your information.
For the Cooperative Superintendency Program, all candidates must have
A master's degree
Mid-Management Certification/Experience
2 years experience as a principal and/or central office administrator
Please note: We encourage submitting a Nomination Form before beginning your formal application. Candidates may be nominated or may nominate themselves. We make great efforts to obtain a large, diverse pool of applicants.
Submit all required application materials including the following documents to your MyStatus page to complete the application process by the application deadline of January 15.
A Professional/Personal Vita in CSP format – available in the Application Checklist
Official Transcripts
GRE Score
Three Professional References
Statement of Purpose
The Self-Presentation: Selectors want to perceive you as a person with a profile. We ask you to depict in 3-6 double-spaced pages what you judge to be your peaks and valleys, assets and needs as you confront the prospect of being selected. Be your natural self and convincingly offer us illustrations and evidence. Compose and write in your own words; artificiality detracts. Depicting oneself is an intriguing task. We believe you will enjoy it. Head the piece: "SELF-PRESENTATION (one line) of YOUR NAME (second line)," and then compose and write the paper.
Again, be sure to upload all of the documents listed above to your MyStatus page. We will not accept any documents sent via email.
The department will evaluate all applicants and develop a list of candidates for admission.
Candidates who meet all program and graduate school requirements and are determined to be a good fit for the department will be notified by late January and invited to attend an assessment center in Austin on Saturday, February 10, 2024, to participate in interviews, engage in simulation exercises, and develop presentations.
Cooperative Superintendency Cohort members will be selected based on performance during the assessment phase.
This event is mandatory for all selected, so be sure to reserve the date. Candidates are responsible for travel, lodging, and meals.
There is a $50.00 fee to attend the assessment center. Please pay via a check or money order (no cash) made payable to UT Austin. Be sure to include your name and UT EID on the check or money order. Please note this fee is separate from the Graduate School application fee.
Members of the incoming Cooperative Superintendency cohort will be notified by late March. Classes begin in early June.
Questions?
Email Paul Cruz or Sylvia R. Reyna.
Cycle 34 – Admitted Summer 2023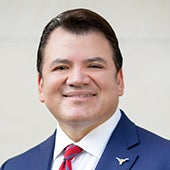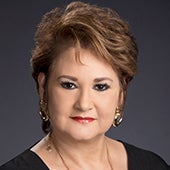 ---
---
Request Information
Tell us a bit about yourself and what programs you are interested in. We'll be in touch with information soon!
---