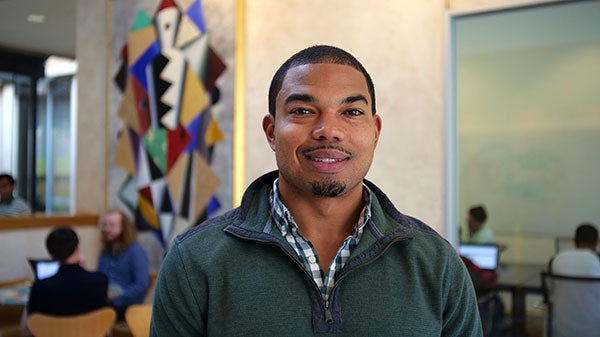 Daniel Thomas, a third-year doctoral student in the Department of Curriculum and Instruction, is the winner of the 2020 Three Minute Thesis (3MT) competition at UT Austin.
Thomas's thesis examines how black male teachers are perceived in educational settings and seeks to reconstruct their narrative.
The current narrative surrounding black male teachers is rooted in racially biased and misleading research from the 1960s, which reported that black families with absent fathers produced male students who became problems in the classroom. Subsequently, the perceived purpose or value of black male teachers is in their ability to deal with black male students who have been constructed as 'bad.'
"For centuries, the narrative about black males in schools has been controlled by predominantly white sociologists and educational researchers that have frequently objectified rather than humanized black males," says Thomas. "I am excited to engage in such meaningful work to shift this narrative. It feels so empowering."
3MT was developed by the University of Queensland to cultivate students' academic, presentation, and research communication skills. Participants are judged on their comprehension, content, engagement, and communication.
Thomas was awarded $1,000 for winning the competition and will attend the regional 3MT competition hosted by the Conference of Southern Graduate Schools in Birmingham, Alabama in March.