Higher Education Leadership and Policy
Master's Program
The Master of Education (M.Ed.) in Program in Higher Education Leadership and Policy (PHELP) is designed to advance the personal and intellectual development of individuals seeking careers as academic and student services educators and professionals in institutions of higher education, government agencies, and non-profit organizations. Students gain historical, political, philosophical, and social knowledge for creating equitable and just environments in an increasingly complex and constantly changing higher education context.
Program Philosophy
The M.Ed. in Higher Education Leadership and Policy emphasizes an interdisciplinary approach to coursework. Students can tailor the program of study to fit their interests while building sound theoretical foundations, self-reflection practices, and practical experiences. The PHELP's curriculum aligns with the Council for the Advancement of Standards in Higher Education standards for professional preparation programs in student affairs.
The PHELP M.Ed. is designed to prepare transformative leaders through theory and practice to create conscious scholarly practitioners. Through coursework and assistantships/internships, students build the ability to navigate complex higher education organizational structures and relationships with stakeholders.
Our faculty welcomes and affirms all learners of diverse identities, cultures, backgrounds, personalities, talents and learning styles. As a faculty, we believe in the co-construction of knowledge through partnership with the knowledge and experiences students bring to the classroom to make meaning of higher education populations, phenomena, and issues. Students are prepared for a wide range of roles related to higher education that include student life (e.g. residential life, career center, advising, enrollment management, and student activities), academic affairs, financial aid, multicultural affairs, institutional research, P-16 transitions, in K-12 and postsecondary education, government agencies, and non-profit organizations.
Program Details
Semester Start: Fall
Deadline to Apply: December 1
GRE Required? No
Location: On Campus
Schedule: Full time or part time permitted per discussion with program head
Length of Program: 24 months, 36 hours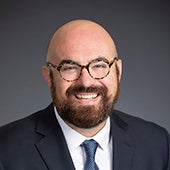 ---
---
Request Information
Tell us a bit about yourself and what programs you are interested in. We'll be in touch with information soon!
---